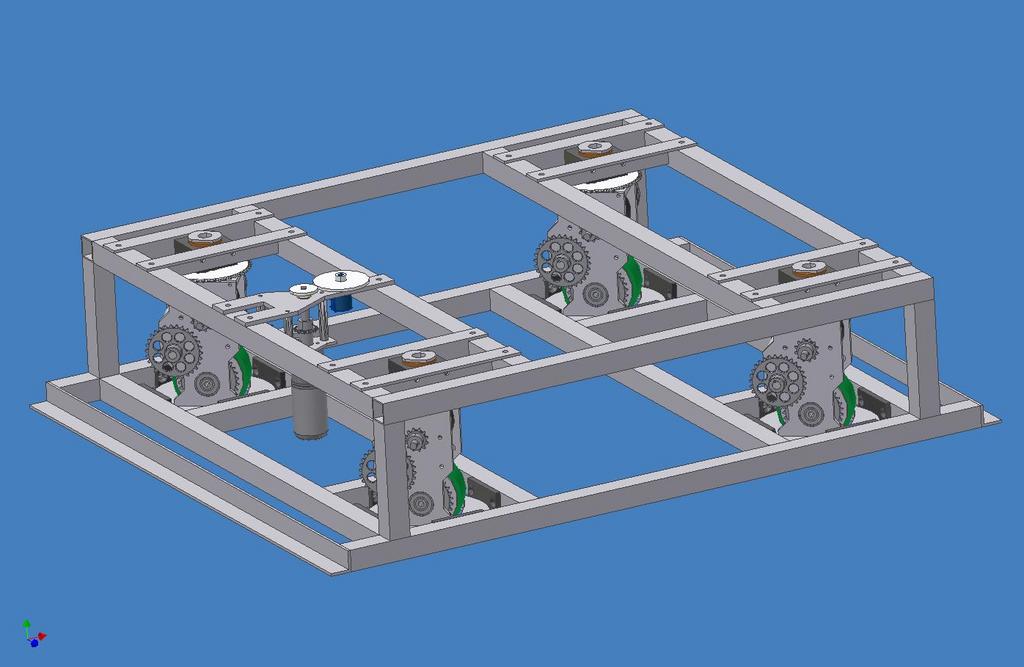 This is a design I completed in May after championship. It was intended to be a off season project but like so many others, it never materialized due to lack of time, money, and motivation. So I figure I'll throw it out there and hope somebody gets some use out of the design. I'll upload a zip file in the discussion thread with more jpegs. The inventor files are available for anyone who wants them.
Technical specs:
4 CIM drive geared for 8.6ftps
1 globe for steering geared 4:1 to the wheels
physical properties puts it at 35 pounds without fasteners or chains. I'd estimate 45 pounds on the safe side as it appears there.