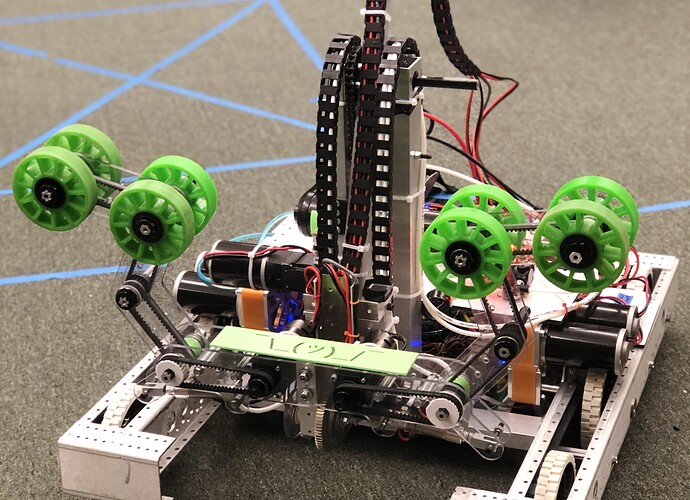 We are proud to present the current iteration of our 2018 robot Overhaul. We are currently a switch and vault specialist.
x2 775pro pneumatically-actuated polycarbonate intake (the pictured arrangement has already been superseded)
x4 CIM custom 2-speed drive gearboxes based off of our preseason design
x1 Mini CIM four bar arm with x1 BAG for wrist articulation.
Closed loop control of all subsystems (a first for us)
Autonomous switch scoring from left, right, and center positions.
Not pictured: a bagged elevator assembly driven by x2 CIMs through a Vex ball shifter and custom reduction for the scale and a climb. We made a late season decision to focus on the switch and vault, but we continued with parallel refinement of our elevator. It's fast

.
Competing at Rocket City and Bayou.