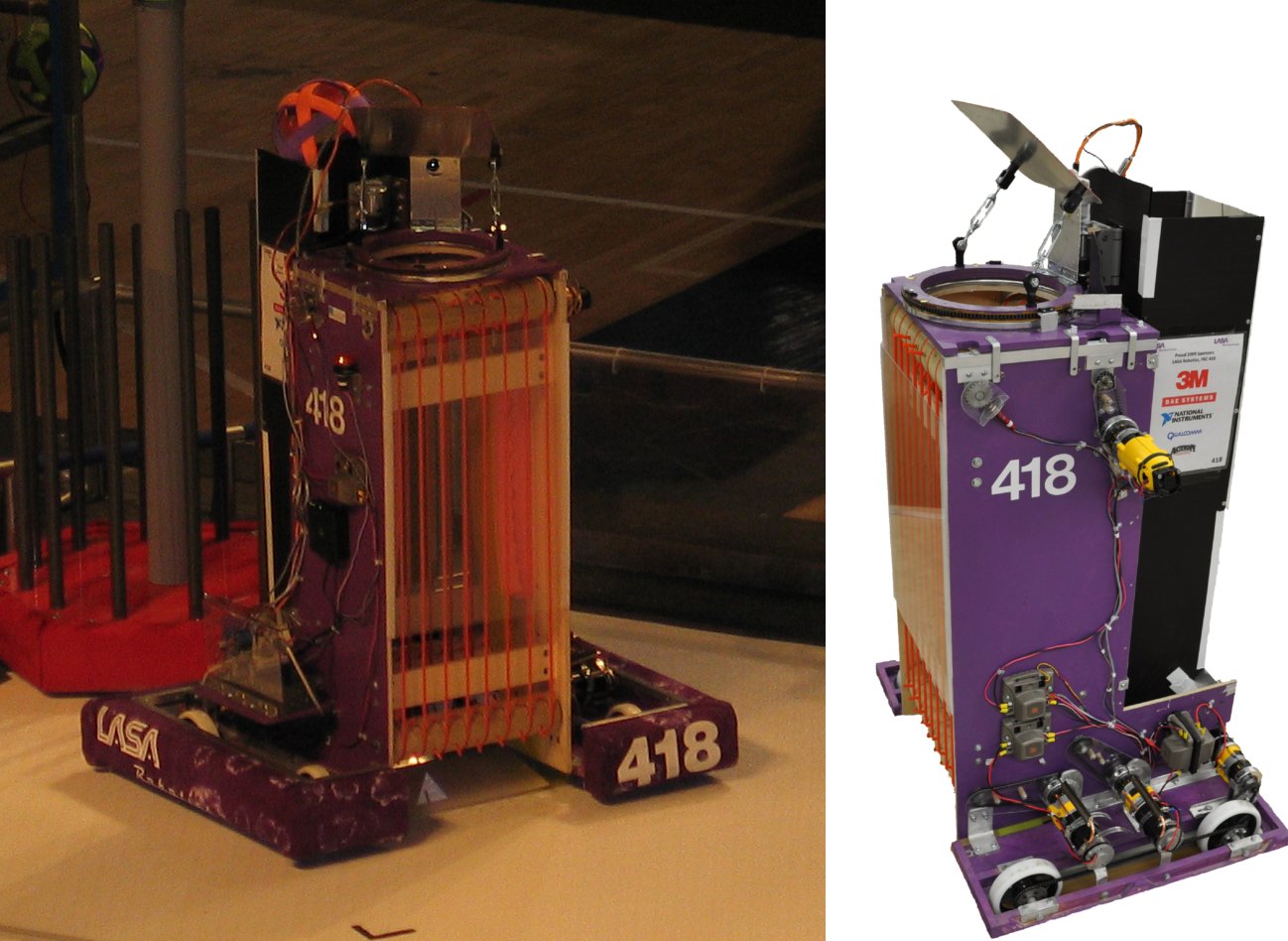 418's 2009 robot, Aristophanes. Competed at Dallas and Lone Star Regionals. Dallas Champion (with 148 and 2354) Lone Star number 1 seed and quarterfinalist (with 148 and 1865).
Left: A shot of the robot in starting position on practice day at the Dallas Regional.
Right: The picture submitted to FIRST before ship.
See you in Atlanta!