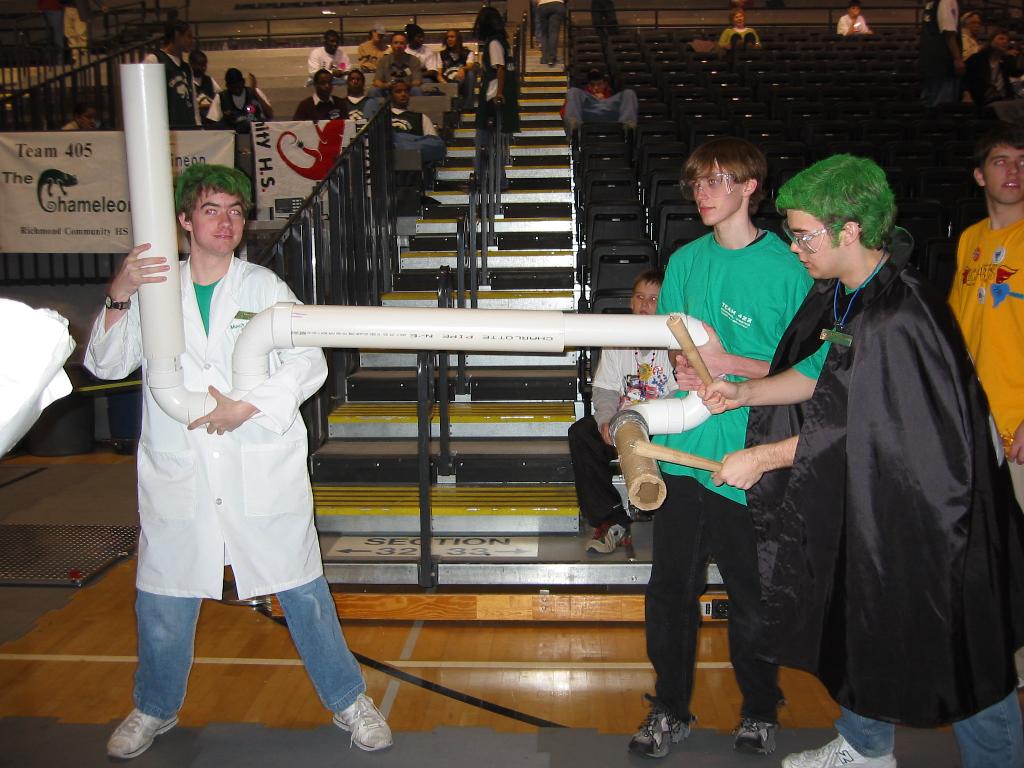 Who says that only the Blue Man Group can play a drumbone?

A member of 422 (Mike, on the left holding the vertical and horizontal extenders) built this drumbone out of 4" and 3" diameter PVC tubing. We're currently working on a backpack tubulum and other classified instruments right now.
Oh, and the drumbone sounds pretty good, except it's a bit soft.