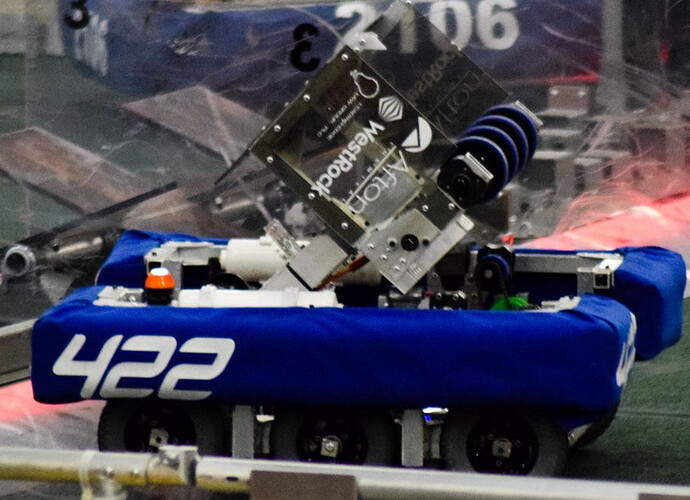 In 2014 we played 37 matches and swapped out around 100 pounds of materials.
In 2016 we have played 52 matches and haven't had to change a thing but that doesn't mean we don't want to

We have had a lot of fun this season adapting to the new district system with an incredible group of students who have made my job very very easy. It was very humbling to meet with so many teams over the last few weeks that complimented the work we have done with our program this year and over the last 8 years.
"Paragon" is an embodiment of what we want our program to be. Simple but vital, quiet but forceful, independent but loves to work with others to make some awesome happen.
Paragon has won two industrial design awards and brought three alliances to semifinals and took one a wheel away from winning an event. We hope to earn the respect of teams from across the region at the Chesapeake Championship in College Park in a couple weeks.