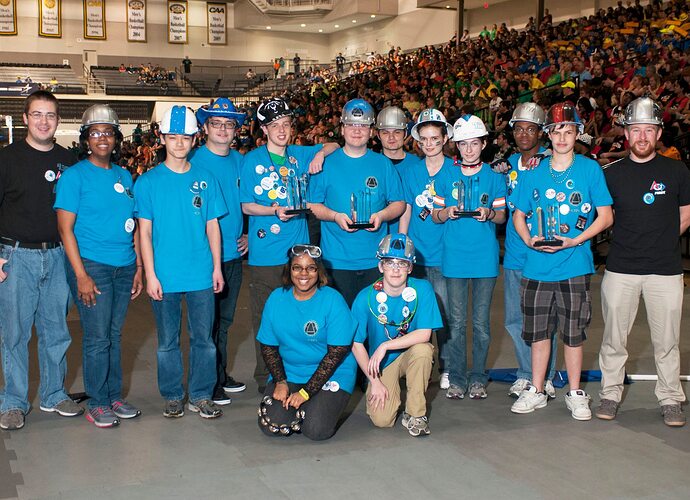 FRC 4394 Team Opportunity
wins the Rookie All-Star Award at the 2012 Virginia Regional. The team, ranked 21 of 59 teams at the end of qualification rounds, also wins the Highest Rookie Seed Award. Not bad for a robot that was built in two weeks!
See you in St. Louis!