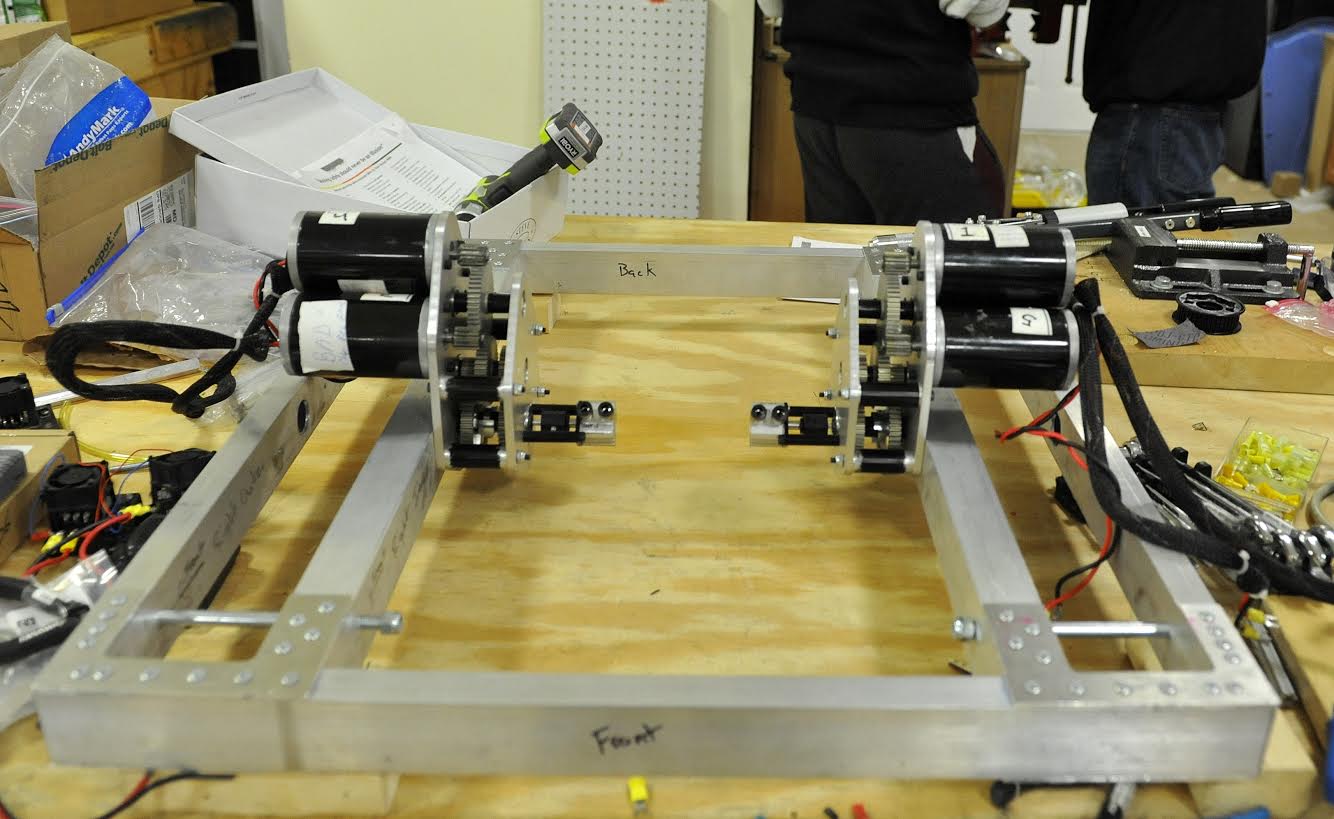 Here's our partially-completed preseason drive. Don't mind the (apparent) lack of output shafts on the gearboxes - they're cut short and end in hex couplers concealed inside the framing members. Design (slightly out-of-date, but mostly correct) can be viewed here:
http://www.chiefdelphi.com/media/photos/40523
We're very pleased with how it's come together. The only thing so far that I'd like to change in the final version, if possible, is the size of the inner framing members - currently they're 2''x1.5'' tubes, to give the aforementioned hex coupler a half inch of purchase on both hex shafts. If we could downsize that to 2''x1'', it'd save a bit of weight and space and be somewhat easier to manufacture, but I'm not sure if the reduced amount of coupler purchase would be OK - if anyone has any input here, I'd greatly appreciate it.
We also may have a belly pan on the final version, though I don't know what material would be optimal (plywood? thin aluminum?).