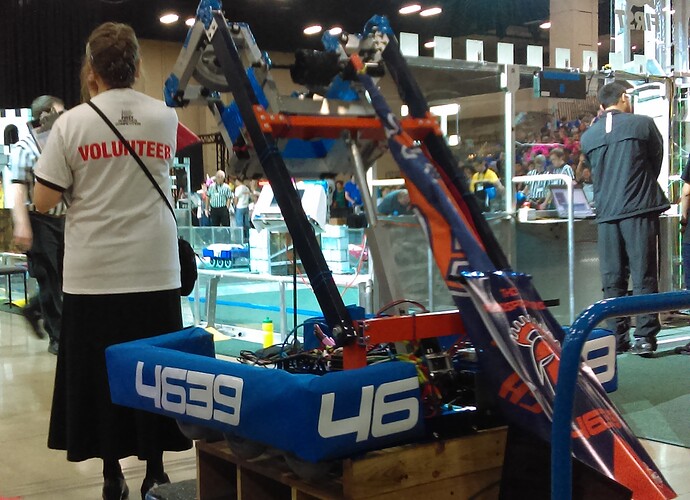 4639 at the alamo regional.
We went 6-2 in quals and were selected by 2058 and allied with 418 in eliminations.
We had great success and are only getting better.
A few videos will be posted on youtube in a few days so check back to see what we can really do!
We will be competing at lonestar in a few weeks and hope to see some familliar faces there!