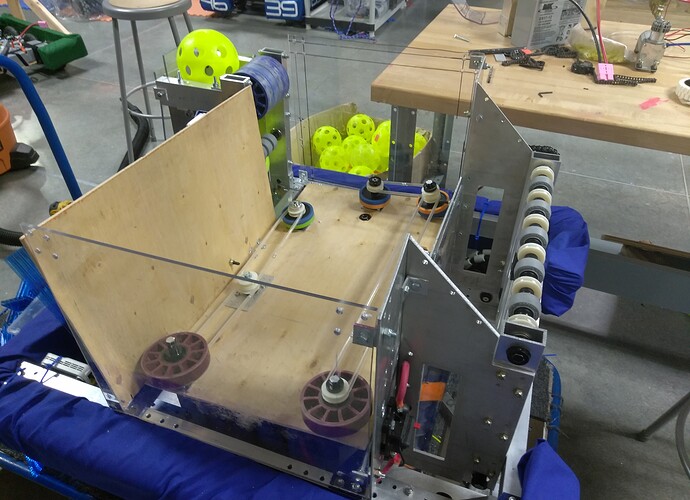 Our belt feeding system for our 2017 SteamWorks robot.
It's runs on a 775 with a 5:1 versaplanterary. The am compliant and banebots wheels are driven with polycord and a gear set to reverse the one side rotation so that the "inside" run of belts both push the balls towards the shooter. It's taken basically the last two weeks to get it working correctly.
Here is a video of it working with the motor running at .8 speed.
https://youtu.be/3gjE70IkMTg