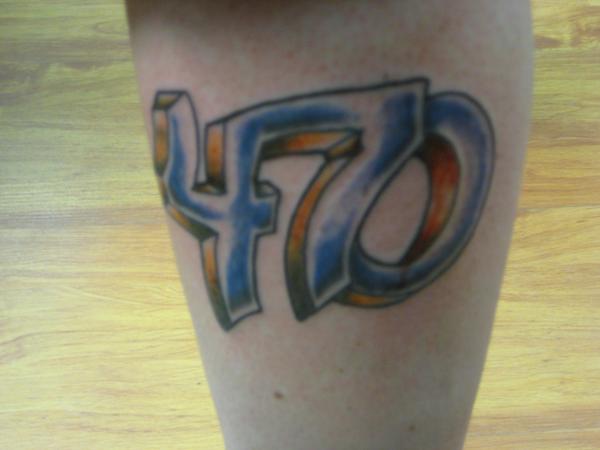 Because being in robotics is "Blood in, Blood out".
But without the blood in
i think we are the only 2 in the FIRST community to have our team numbers tattooed on us.
i respect your dedication homeslice, and it looks awsome.

Maybe he's doing a hand stand…
-Leav
Those would be some chubby forearms.
I know I have a FIRST tattoo on my right arm. I made some modifications…so technically it's not a FIRST symbol, but close enough that FIRSTers would understand what it was.