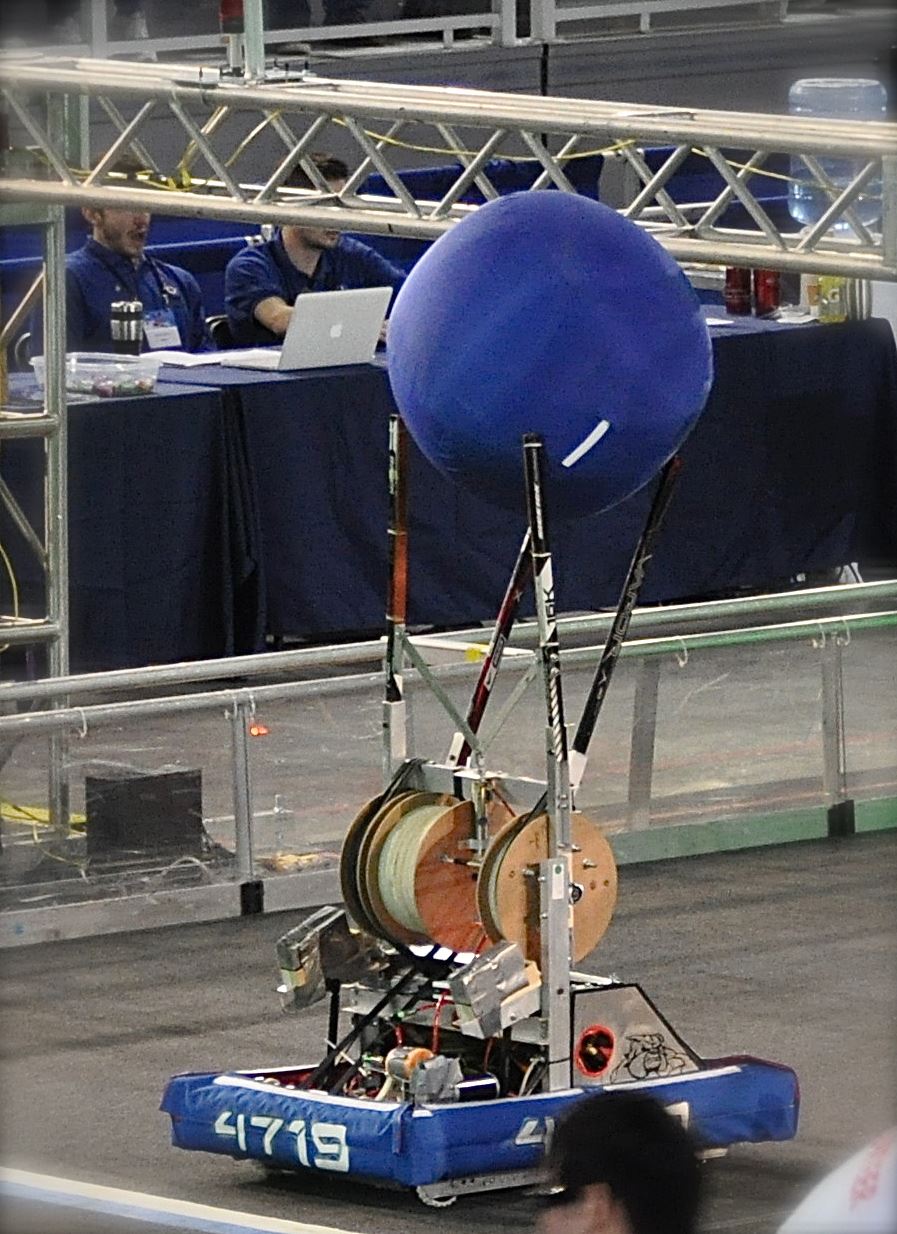 Team
#

4719
"Bulldog's" robot with arms in the high position, prepping to throw a ball at the 2014 Western Canada Regionals.
We named it "The Alberta Arm" but we also nicknamed it 'Jerry' because we Jerry-rigged the crap out of everything.
Accidentally started a new thread but I think some people were looking for our team photos as well.