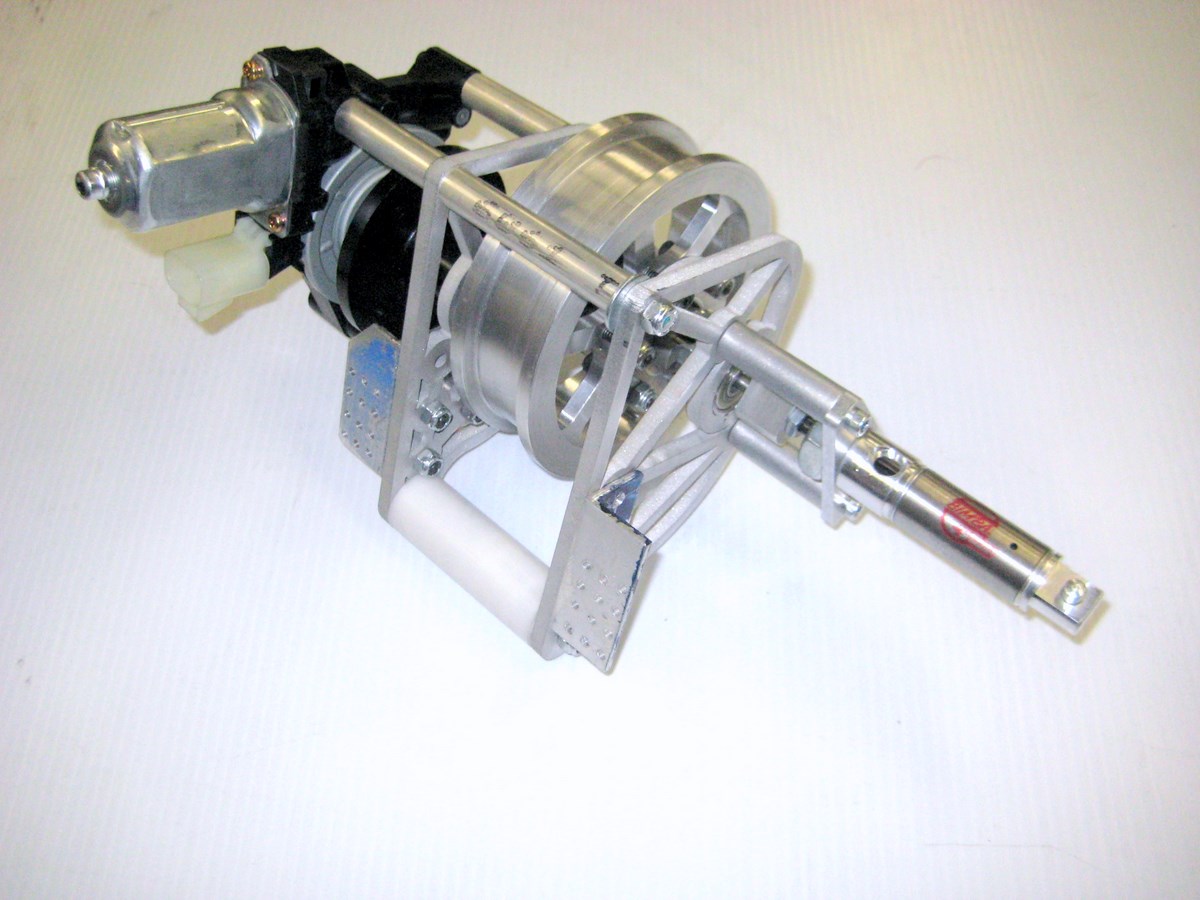 This was designed by one of our alumni collegiate mentors, who got tired of me assigning him human winch duties for our prototype kicker.
Window motor with 3:1 gear reduction and Andy-Mark pneumatic dog clutch.
Two of our awesome local sponsors, Gilanyi Engineering and Manufacturing Services and Ajax TOCCO, contributed their CNC and waterjet services to this mechanism.
Now to test it on the robot and see if JVN's spreadsheet is telling the truth…