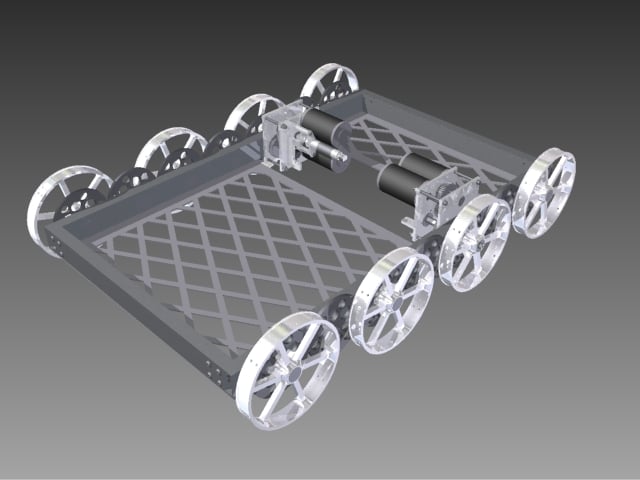 Hey everyone,
After experimenting with inventor for a few months now I felt as if I needed to see if my work was up to par.
This design is a 4wd, geared WCD with 8" wheels and a rectangle tubing frame. I in no way designed this drawing, I merely modified a pretty well accepted WCD design, baseplate and all.
Other specs:
2x1 tubing
8in wheels
14 gears
Wheels and gears were designed to be held in with C-clips
Center 4 wheels dropped 1/8"
Inventor says the system weighs 56 lbs. So probably not a realistic DT.
And comments or critiques are welcomed! That was the purpose of creating this.