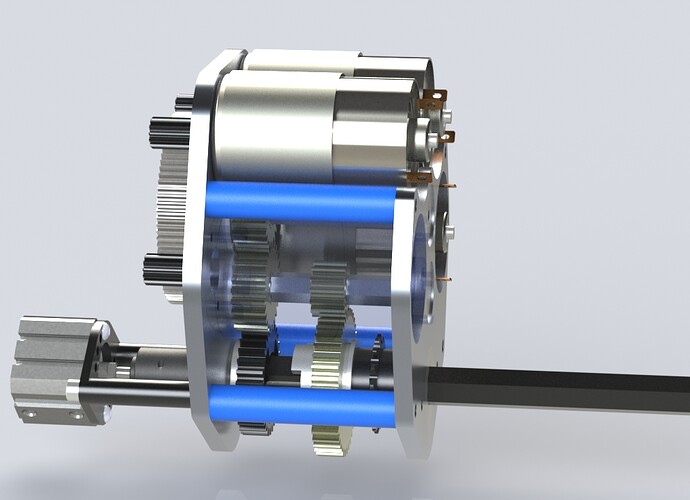 Hopping onto the bandwagon and trusting that it works.
Geared for 8/18 ft/s adjusted with a 3" wheel, which is the size of wheel that doesn't cover up the back of the 775pros.
Now that I have this, I think the packaging would work out much better if I abandon 2 speeds. I'll post that one later.