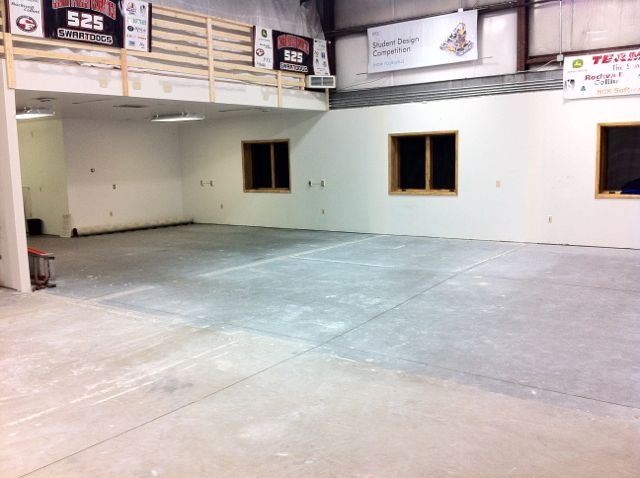 It's great to hear that 525 has found a place to work for at least the next few years. I hear it has heating!
We've been without a build site for 6 months so we're anxious to get moved in and get everything organized for the build season.
We've got a bunch of new students on the team (25 or so.) They've only seen our Rebound Rumble robot and I don't think they know we have 9 other robots also.
Our last build site only had a couple of small electric heaters so it was usually about 52 degrees inside the shop during the build season.
Good luck in your new site. I'm sure you will be building the quality robots that I have learned to expect from 525 in no time.
Congrats. We have first hand experience at working with out a space for that long and finally coming into what appears to be great space to work in. Good luck!
Gosh, part of me wishes the build facility we worked in had been so cool. More than one student from my team began wearing shorts even in the dead of winter to combat the at times overwhelming heat in our shop.
That said, I wouldn't want to completely lack climate control. Congrats on the new facility
Congrats 525 this space looks great! I can't wait to see the robots that you guys roll out of there. Good to see a great team getting a place to settle for a while.
That looks like a nice new facility. Hopefully we can make it up this year during build for a scrimmage, enough people on the team know about it now that I think we'll remember