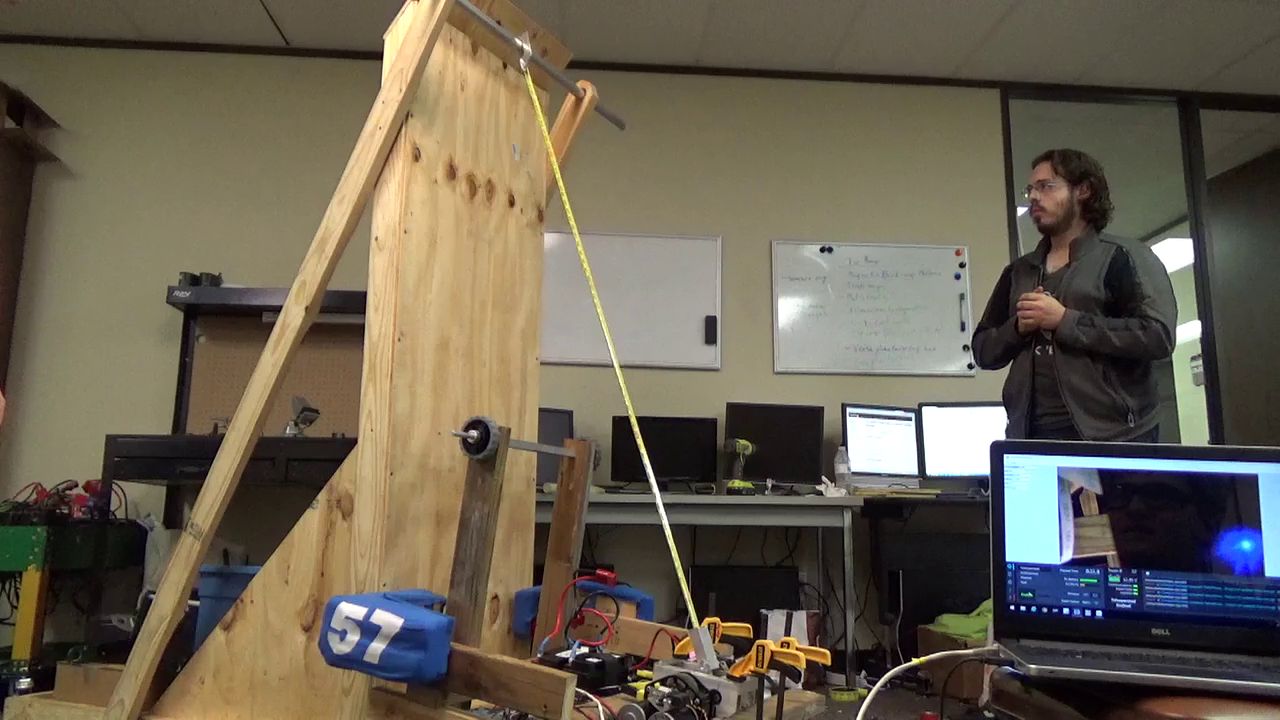 The Leopard Tape Measure Scaler, coming soon to a regional near Houston. First, links to two videos:
Test 1
Test 2
As mentioned in the description, Paul and Joshua as helping the front up because those wheels on the test chassis are undriven. Without that, we flip forward and would jam the spooler or break the guide. Luckily, those intake wheels are driven on the real robot. Also, the awkward pause in the first test video is the camera switching code giving the roboRIO a half-second heart attack. I'm working on being less lazy there so deploy should look more like the second video.
Details:
2 CIMs into a WCP DS (we thought we'd need high gear for deploy but it turns out no)
1 BAG into a Versaplanetary as the tape pusher.
42 tooth Versapulley with 3 (4?) slices as the tape spool.
Banebots green 3-7/8" wheel as the tape pusher.
Savox high-torque digital servo for angling.
Precision hand-crafted "question mark" aluminum hook.
3D printed tape guide with captured brass wear strips.
Camera mounted under the tape guide for precise aiming.
Surgical tubing on linear servo brake system.