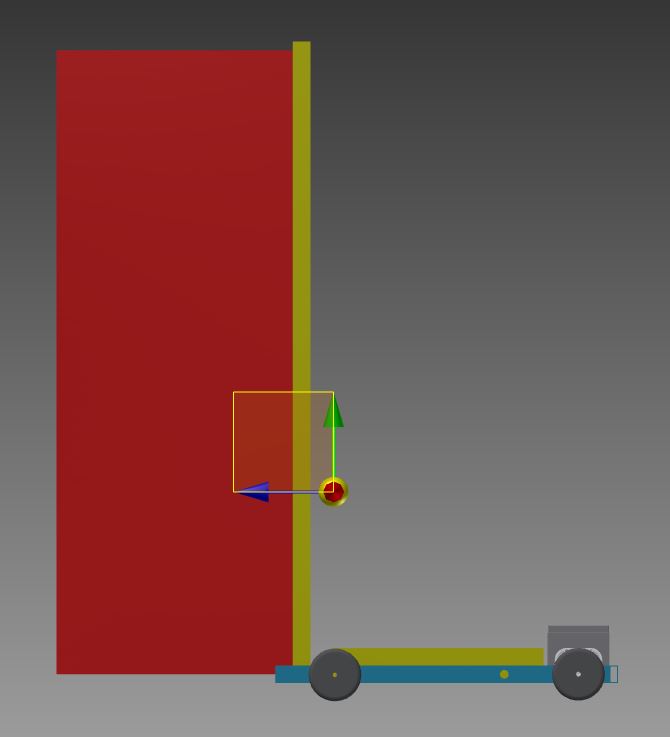 Want to carry a stack of 6 totes? You'll have to solve this problem.
15 lbs representative electronics (lower yellow area)
20 lbs representative front lift (vertical yellow area)
realistic drive train, with WCP gearboxes, 4 CIMs and battery in the very back.
45.4lb 73" red stack of totes.
Scale your ambitions accordingly!