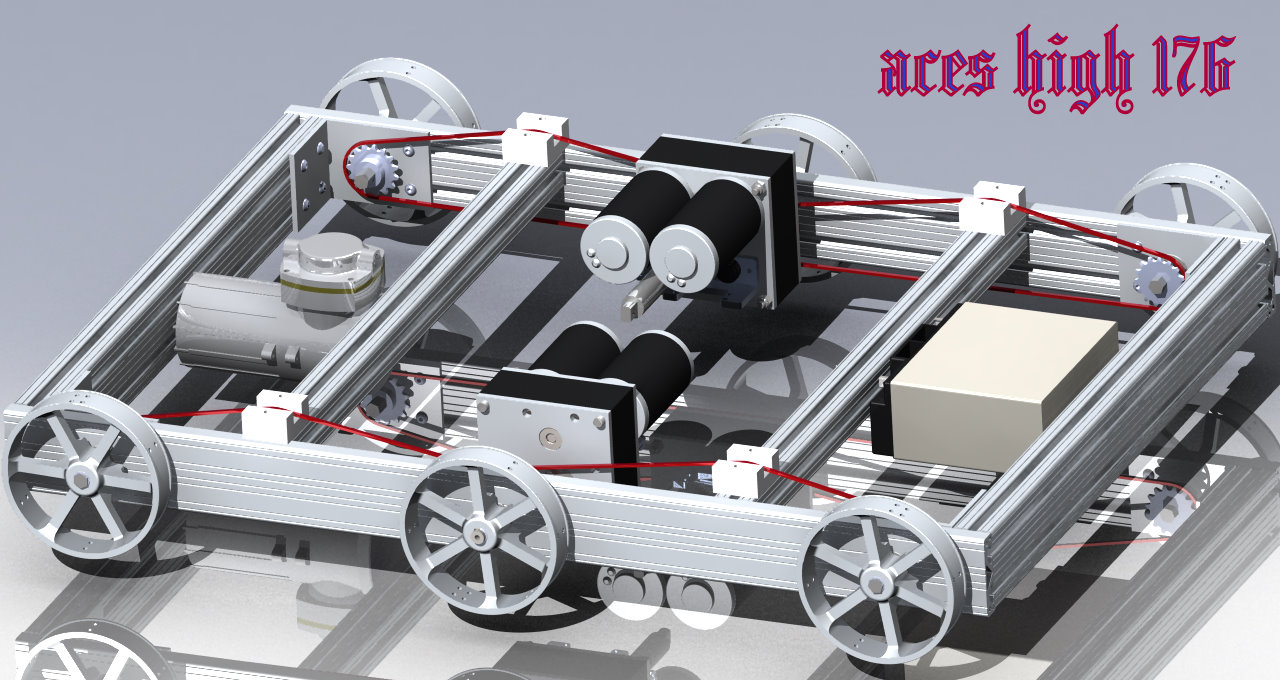 this is drivetrain I've been messing around with for the past few months.
Its intended to be a test bed to be built during the fall of this year.
Toughbox's or supershifters can be used.
My intent is to tension the chains by spacing the white plastic off the 80/20 cross bars. I would like some feed back on that idea.
to hold the wheels on i was going to use ether E clamps or cotter pins
Edit: picture two
http://www.chiefdelphi.com/media/photos/35810?