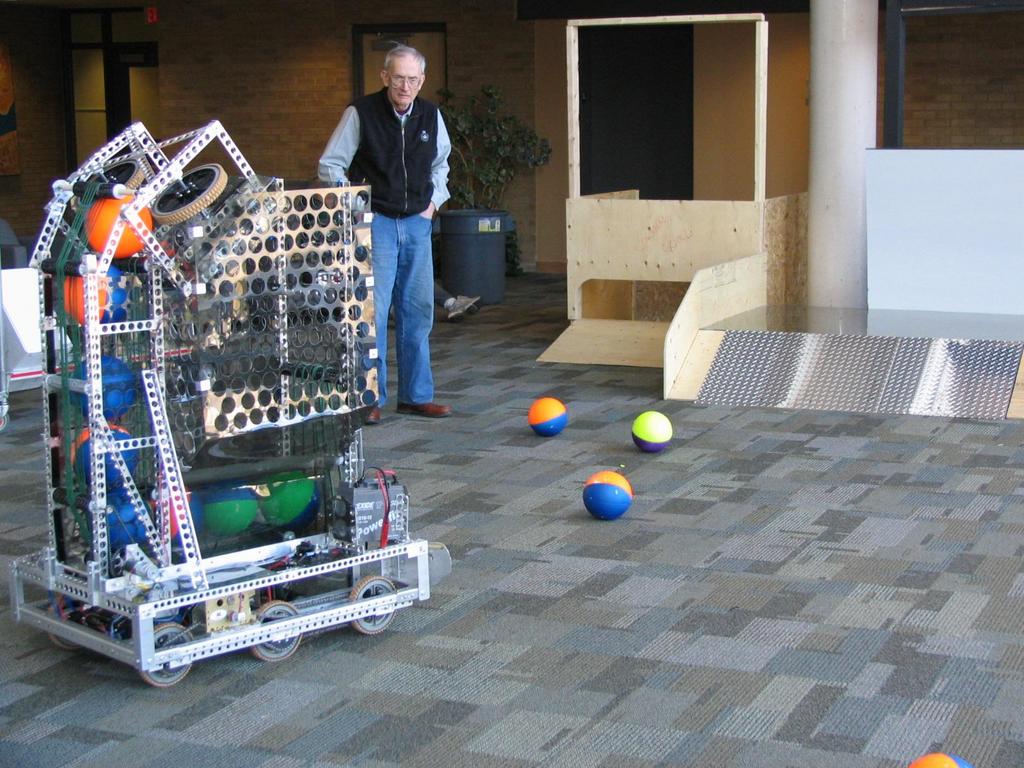 I am proud to present Coyobot VII (drum roll…)
This is by far the most complex robot 610 has built to date, and we have very high hopes for this year. We can heard balls, store 40 balls, dump them all, and shoot them all. As you can see we spared no expense in cheesing, at one point we were 142 pounds, and got her down to 120 without compromising any functions. We could have taken the easy road out and only had 2 CIM drive in our AM shifters but we feel that the extra drive power will save us some games in the future. She drives very nicely for a large robot. Our pick up rollers are driven by 2 FP in 25:1 gearbox's, and our back belts are driven by sprocketed globe motors.
I would like to thank everyone who help out this year, our mentor Dave Bawden (seen in the picture), all the teachers, and the large amount of alumni support this year.