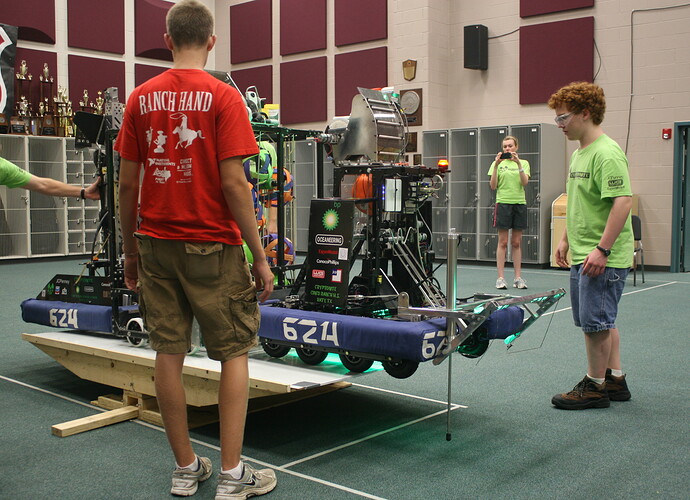 624 added a massive stinger-piston to our tipping mechanism post-season and pre-IRI to more easily facilitate a triple balance. The piston is located on our tipping mechanism that folds out of the robot; thus the tipper must be deployed in order for us to use the stinger.
Fully extended, the piston brings our total bot height to 59.5", making it legal to use on either side of the bridge by 0.5". We'll pretend we knew fully well when we were attaching this piston we were cutting it so close…

The piston is quite impressive, actually–when the bot sits on the ground and we deploy the piston, the piston has the strength/capacity to completely lift our robot off of the ground.
Piston specs:
1.5 bore x 14 inches long
Provides an effective length of 10" of extension