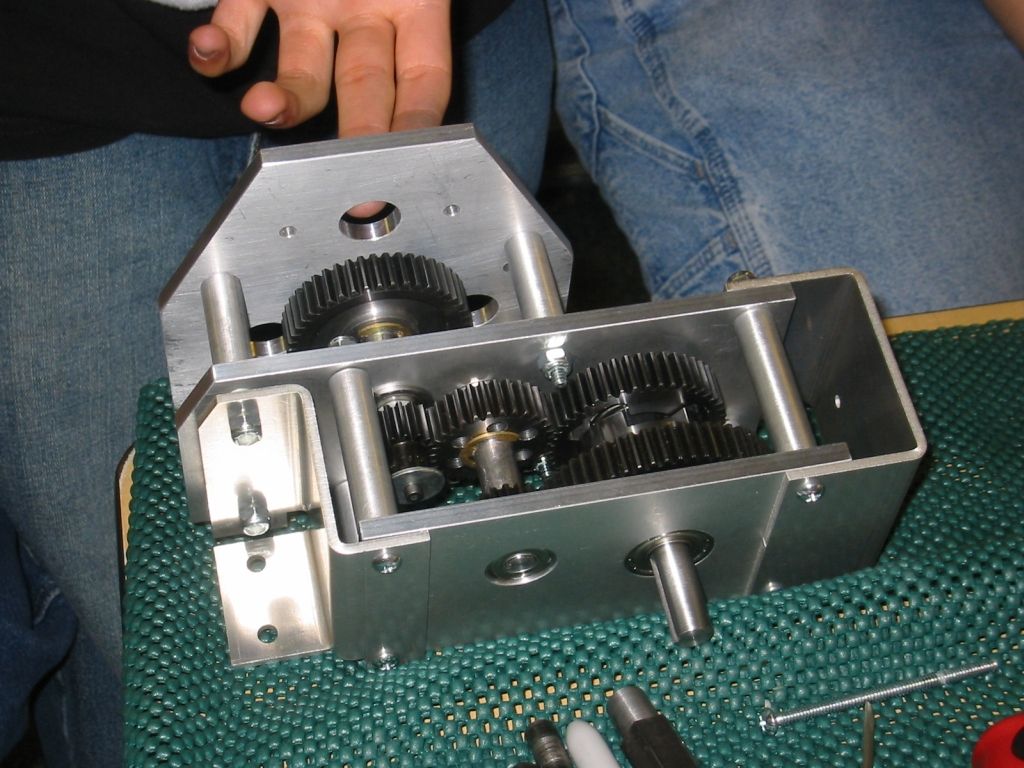 Yes it shifts, yes there are three motors in the gearbox, and yes there are two of these monsters on the machine. Are we crazy, yes, crazy for HORSEPOWER!
It is a constant mesh dog shifting design that utilizes a 3/4" bore .5" stroke pneumatic clyinder for actuation. It runs and shifts like a dream!
Special thanks to Andy Baker and Andy Brockway for inspiration in design.
SEE IT IN ACTION AT THE LOS ANGELES REGIONAL!