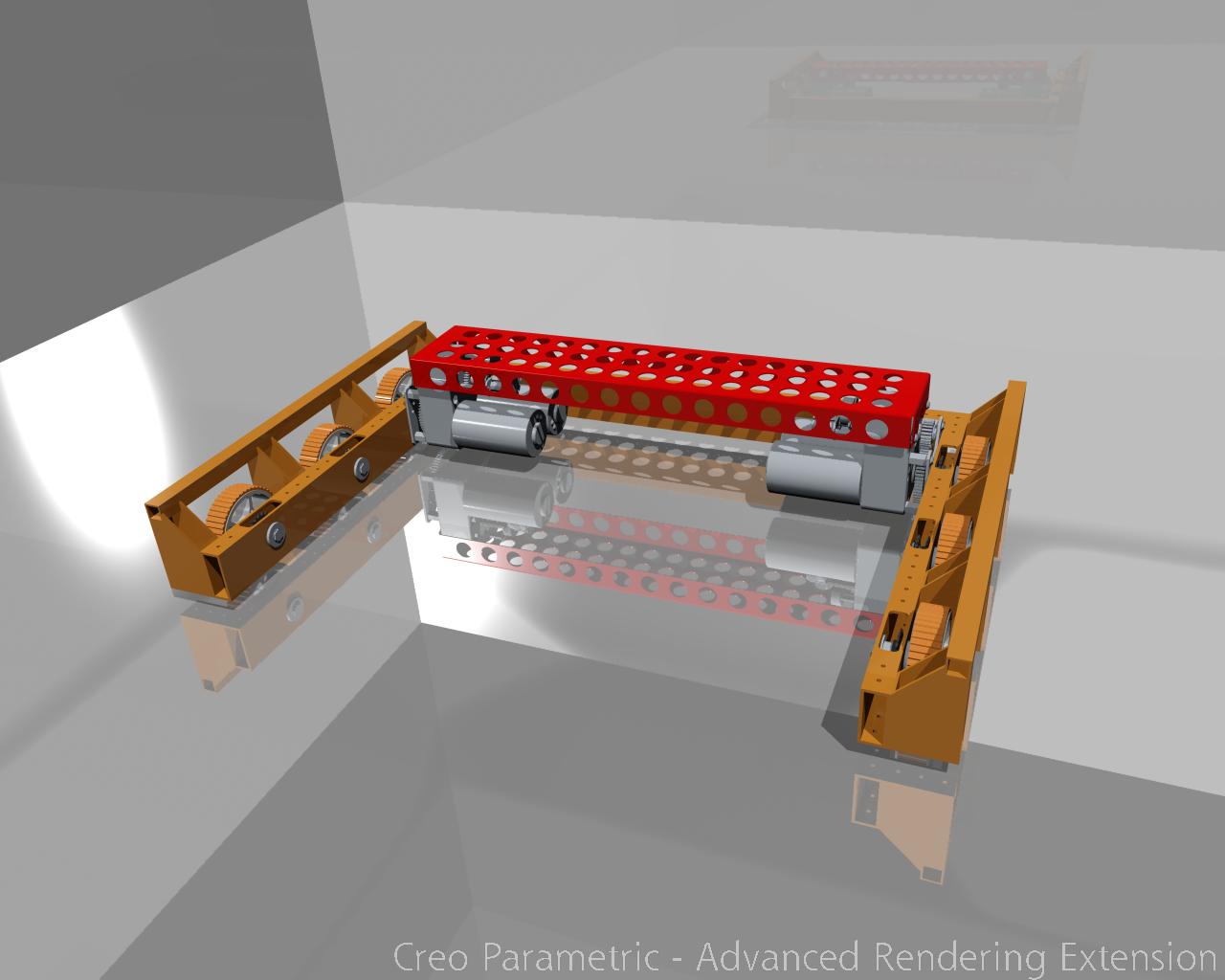 Just a simple drivetrain I designed as an off-season project. The drive was designed with the game of 2009 in mind, and my goal was to make as much space as possible in the middle of the frame.
Specs:
6WD with 4" Andymark Performence Wheels.
Back wheel is direct driven by VexPro Ball Shifter.
#25 chain transmission inside the channels.
Frame is designed for welding.