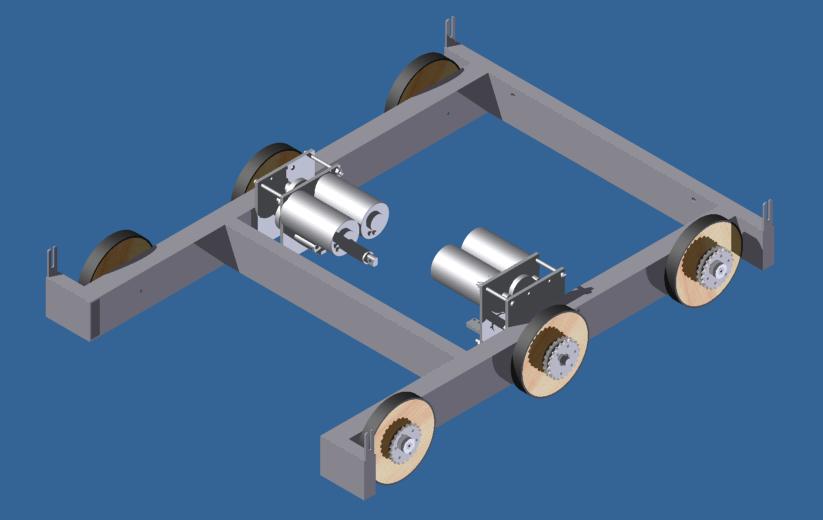 Specs:
-6'' Baltic birch plywood wheels with AM hubs and sprockets
-fits both
#

25
&
#35
sprockets
-cantilevered base
-direct SS drive with hex shaft
-floating tensioners
-grooves milled into body to align perpendicular pieces for welding
-41lbs (will not be lighted until needed)
-axles are supported on one side thru a 1/2in hole and bolted on the other side
-rails are 1.5''x3'' and cross supports 1''x3''
Questions:
I don't know anything about welding strength so if a team could elaborate on how strong welds are would make me much happier. I know a lot of teams that weld their bases and have great success but my mind needs to be put at ease that we wont break a weld during competition.

How much support do i need on an axles to canterliver say 2-3in cause i would really like to make the 1.5'' to 1''?
Also please pick away at the design cause i want to continue in this direction if possible cause it seems a lot easier to do maintenance work and quick to machine.