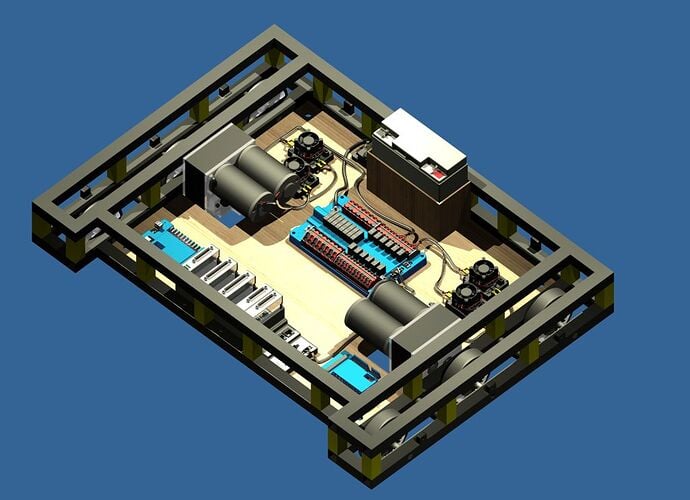 6@D chassis idea I had. Any comments/improvements would be appreciated.
Specs:
Wheel are null. I am currently designing a wheel. Until that is done those wheels are the to take up space.
AM SS for the gear boxes.
2 Sidecars just to show they can fit.
The battery would be kept in by a strap the goes over the top.
It weighs a whoping 59 lbs with all the electronics shown.