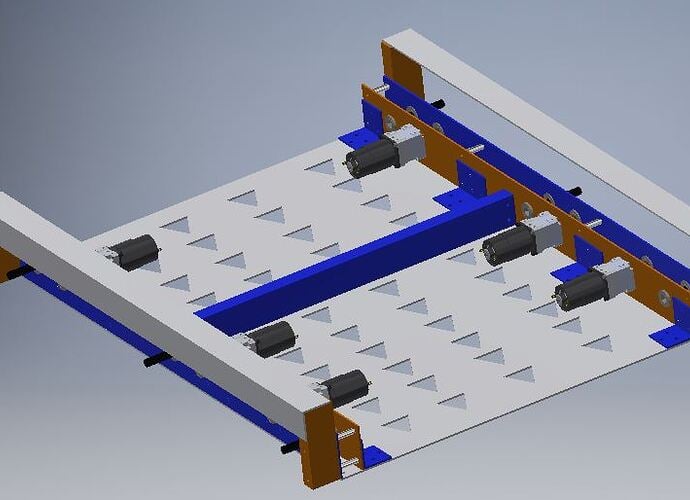 Previous Thread
pic: Easy 775pro drive train update - CD-Media: Photos - Chief Delphi
After learning of how many teams used 775's and versa-planetary's on their drive trains my confidence in this working out good is high.
Still ~18:1 overall ratio with 4" wheels. May go higher reduction to make sure we can always spin the wheels on carpet.
2x1 crossbeam added for stiffness. It is set just above the 775's so that if you laid a flat sheet over the top they wouldn't be touching it.
2x1 chunks added to exterior drive plate to facilitate bumper mounting, 2x2 angle for full length bumper mounting support rules.
Sitting at about 25 lbs with no chain or wheels. hoping to stay under 30 with everything except electronics.
This entire setup exists in a space 5.25" tall. With wheels it'll be another inch.
Overall I'm happy with how it's coming along. If anything just for the bumper mounting because almost every robot i've worked on has been a nightmare to take bumpers on and off
appreciating the feedback.