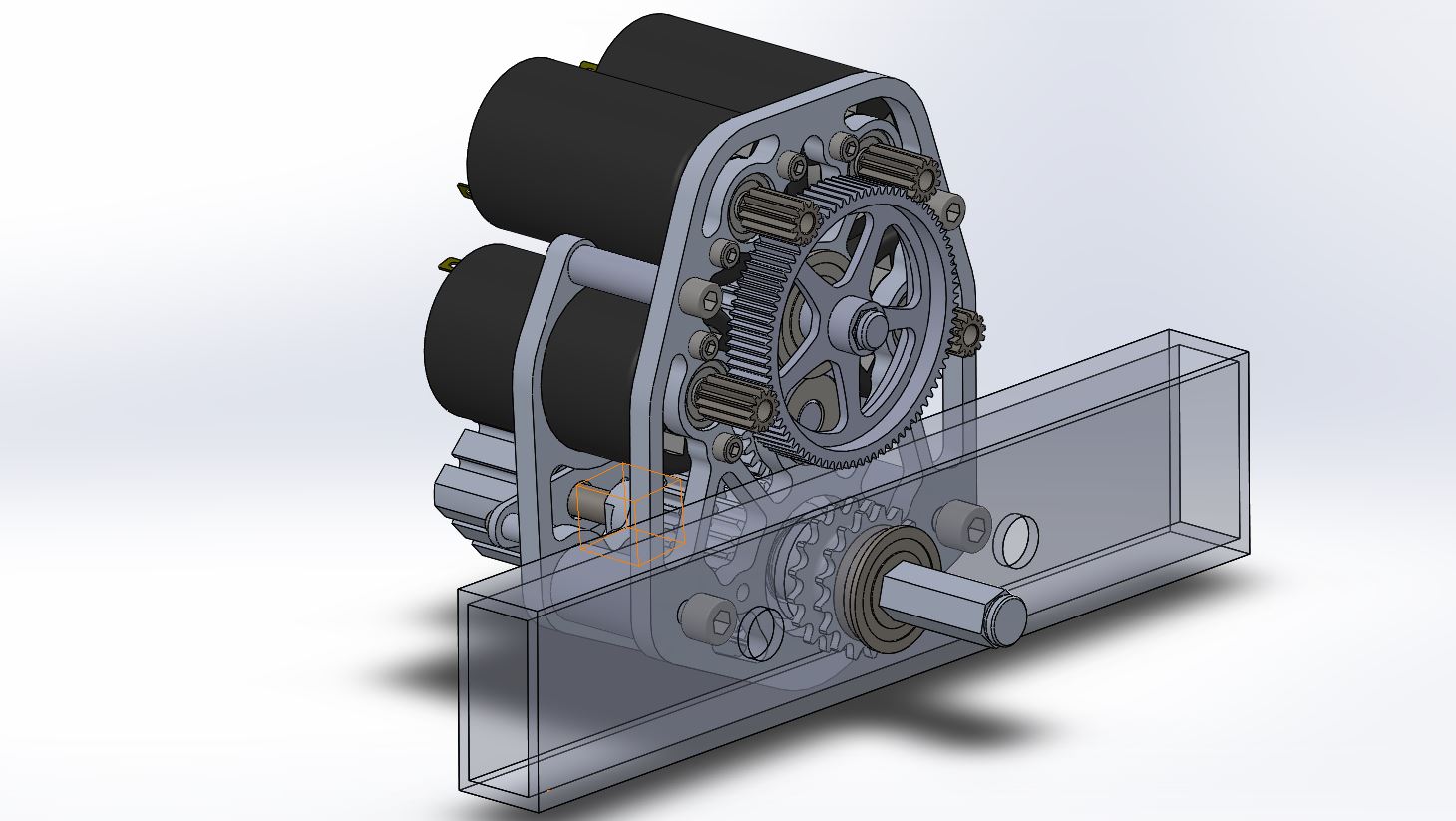 This is the first gearbox I have designed in Solidworks. I normally use Inventor, but I am required to take a Solidworks course for my engineering program, so this is my final project.
This design took some inspiration from Chak's gearbox found here.
It is geared for 9.6fps free speed in low, and 21.4fps free speed in high, on a 3.5" wheel.
This design is entirely reversible. Meaning it can be installed facing the other way with no modifications to the parts.
Questions and comments are more than welcome!