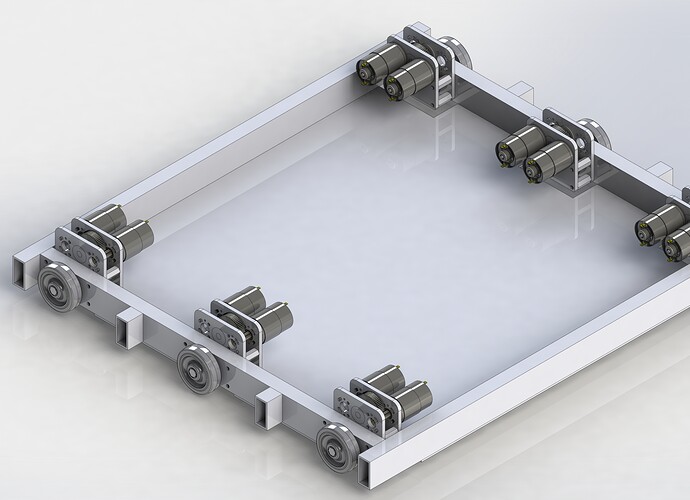 Created a fun CAD study to see what a single speed west coast drive would look like using 775pro motors.
Specs:
12:60 first gear stage using 32dp gears, 14:48 2nd gear stage using 20dp gears
Designed for 3 inch wheels but can easily be swapped for 3.25", 3.5", etc.
Free speed 14.3 ft/s , adjusted 11.5 ft/s
Option to not use all gearboxes - remove front gearboxes and run chain in tube if desired.
Option to use no belts or chain and direct drive everything.
GrabCAD Link: https://workbench.grabcad.com/workbench/projects/gcsO0iqVxjSpqUk1jY-mci6XOLlavU-gHcJYvI7FOFTTO_#/space/gcDdQ1x3OxRqjEjJenPc6CUrfCy5SrbKJrMR6wHo5S1Vqk