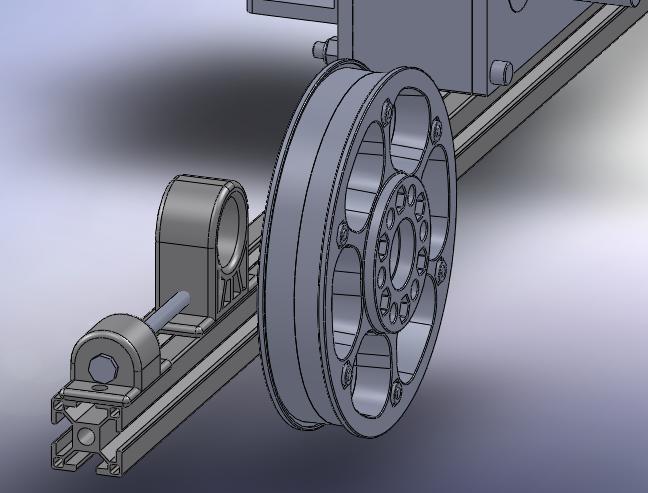 This is my idea for our teams chain tensioning. the bearing block would be fairly loose in the channel, while the small piece that the bolt is in would be bolted through the 8020.
The hole in the tensioning piece is just a 1/4-20 hole, while the one in the bearing block is threaded. When the chain needs tension you would just tighten the bolt and pull the bearing block closer. There would be on of these little assemblies on each side of the wheel and they would need to be kept even.
Anyone see any major flaws? or have any advice?