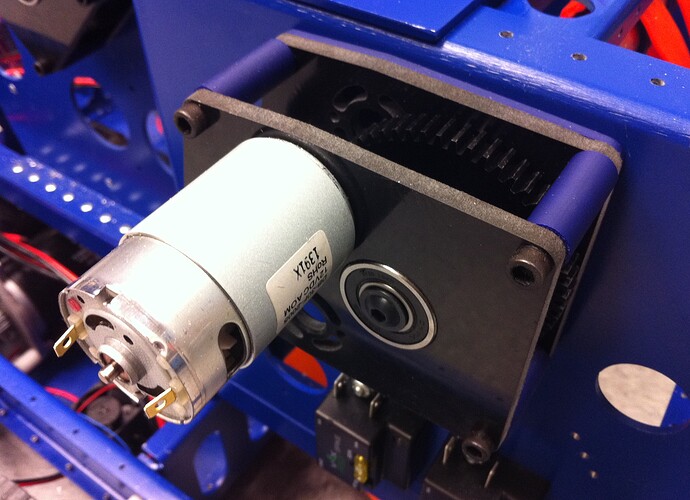 After Our Issues with Banebots Gearboxes Last year we decided to make our own for our Ball Handling System. I figured it'd be a good time to try out some of the WCP Stuff that was launched this season and this was the Result. The Overall Reduction in the Transmission is 20:1.
The Gears are a Mixture of AM's and WCP's, the Black Gear you see in the picture is a 56T 20DP 7075 AL gear from WCP. I was absolutely AMAZED by the quality of the WCP gear, not to mention the weight. In the Future, I believe that any of the larger gears we use will be coming from WCP.
The Bearings are also from WCP, with the execption of a Hex Bearing from AM. I wasn't totally sold on the rubber seal vs shielded, but I'm now a believer. They seem to be much more forgiving to tight fits then shielded and look so much cooler.