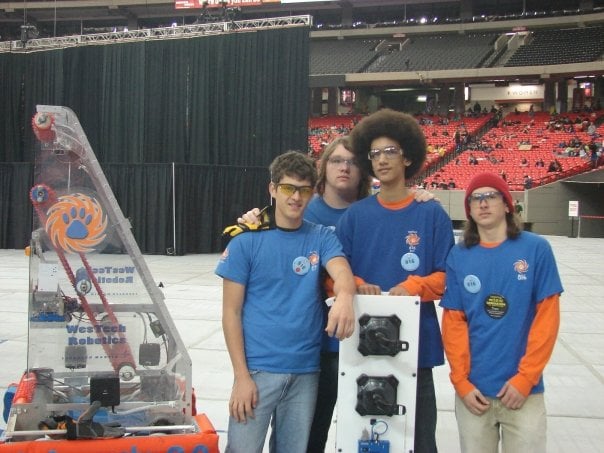 This is a picture I found and I really like. It's the only one I know of with our Whole 2009 Drive team.
Going From Left To Right
Zach - Coach
Danny - Operator
Dustin - Driver
Steve - Human Player
Our Secret was that we are all friends off the field and we spent so much time together that we didn't even need to communicate anymore. We thought as one.