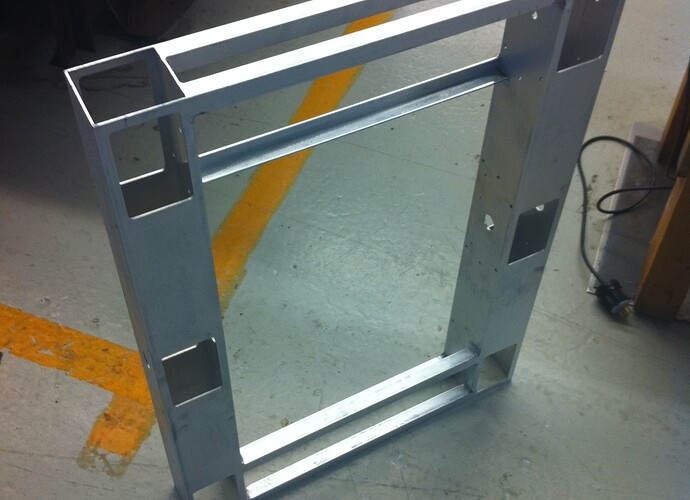 Here's the frame for our 2011 Machine "Anomaly V10.0".
After 6 years we've returned to a welded base frame after being unable to hold a respectable tolerance with a custom non-welded frame. The side rails are CNC-ed 4x4 tube and hold the wheels, chains and associated hardware - the center wheels are to be direct driven via a super shifter. Hopefully it works well.
Weight of the bare frame is right around 14.5lbs which is better than most frames we've built in the past. If we really need to we can probably pull a pound or so out of the frame, but we'll let the rest of the robot dictate that decision.