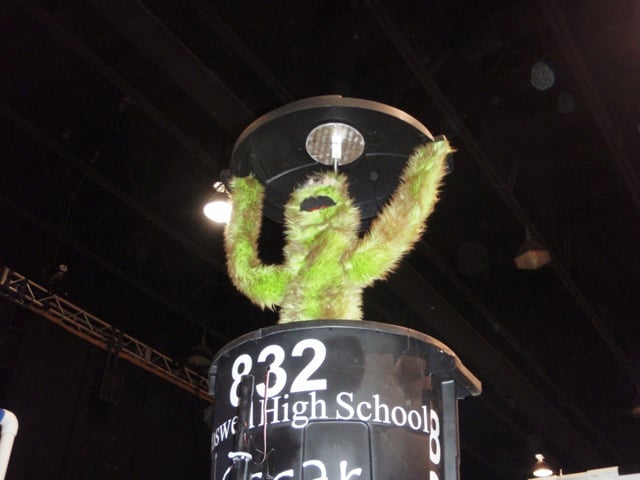 Oscar out of his house
this is by far my favorite robot this year, no joke. Very few things in FIRST have brought warmth to my heart as much as oscar.
that is really awesome! great work!
Saw you guys at Bayou… very cool robot! I think at one point or another all of our kids came over to see it.

We had a lot of fun playing with you guys in the elims at Bayou! Awesome robot, good luck in Atlanta!