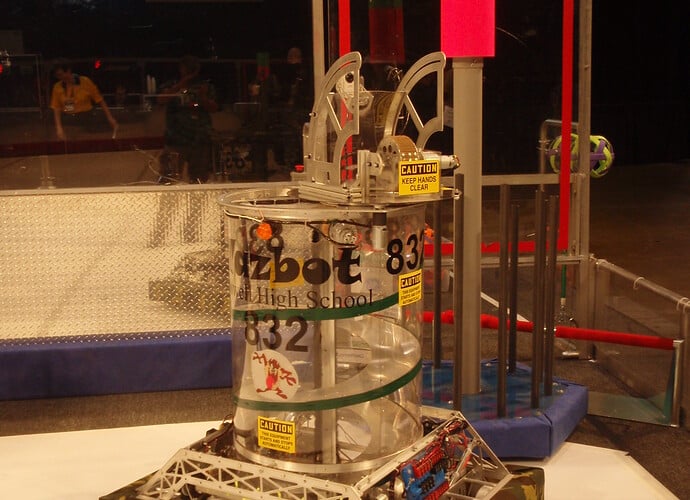 832's robot "Tazbot" in pristine condition on practice day at Peachtree before any matches. No bent metal just yet:)
Nice Bot!!!

It was amazing to compete with you guys!
It's an amazing robot, offensive, very weel projected…
I like it…
Congratulation Guys…
sexy bishop…just plain sexy…
Thanks to CAPITAL FARICATION For sponsoring BOTH our Teams:D
Are those bumper fabrics custom made? Thier awesome.
YAH! WOO!
Awesome robot. It was awesome being an alliance with you guys.