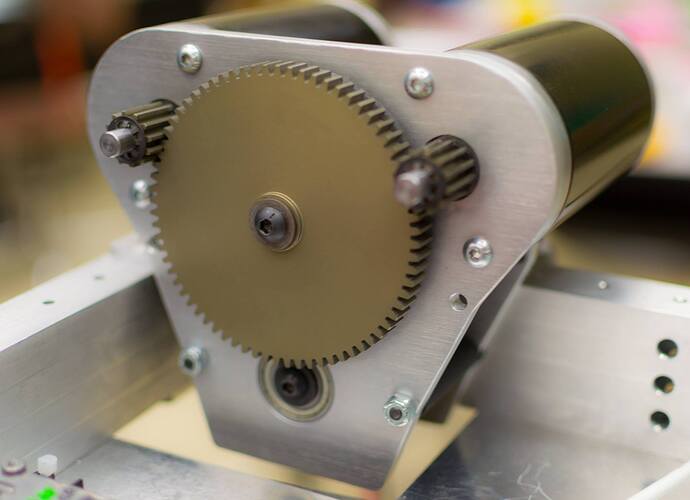 We really liked the versablock style mounting of WCD gearboxes but the implementation on the 3 CIM ball shifters left a lot to be desired as the 8-32s connecting the versablock to the ballshifter would inevitably loosen and become impossible to access at the worst of times. This alone would not be enough of a reason to use a custom solution but we liked the idea of a clean bellypan left by a flipped CIM gearbox.
The gearbox uses a 15mm GT2 belt on HTD pulleys as a second stage to improve compactness at the reduction we wanted. Half of the versablock is integrated into the front plate.
Belt run: https://fbcdn-sphotos-h-a.akamaihd.net/hphotos-ak-xfp1/t31.0-8/s960x960/10957713_10155200002215576_2366719353887078451_o.jpg
Versablock integration: https://fbcdn-sphotos-a-a.akamaihd.net/hphotos-ak-xpa1/t31.0-8/10991492_10155200000980576_856114348624306083_o.jpg
The gearbox was designed by a student who hadn't used solidworks before build season (our drive coach).