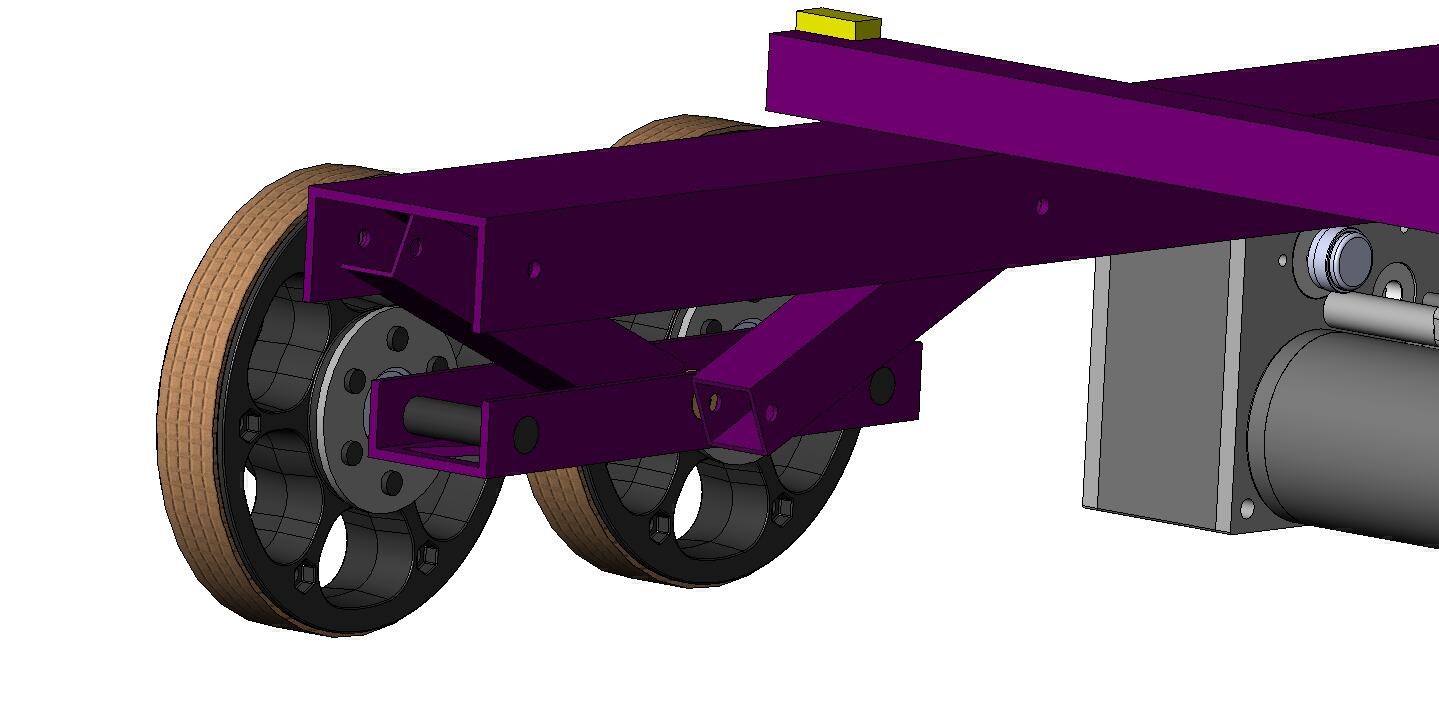 Please note, this is only a concept. I had an epiphane about a simple way to do this on the drive home today and don't want to detail it out until I get some feedback.
First – the plaction wheel on the left is simply a placeholder for a 6" omni wheel.
Second – spacing is just what I came up with in my head at the moment and there was no real decision making put into it
Third – The mounts for the two wheels are free to rotate on the axle at the bottom of the 'V' via 2 bushings embedded into the mount. This axle is also the way one would drive the two outer wheels.
Intended use: Smooth non-flat surfaces, and ramps (i.e. it's not a stair climber)
Frame: Aluminum C-Channel Rails with 1x1 extrusion cross supports
Footprint of traction wheels: 16"L x 24"W
Weight: Estimated at 40lbs, using 4 CIM motors
C.o.G.: 0.3" below the drive wheel axles
Clearance: >1" intended
Feedback?