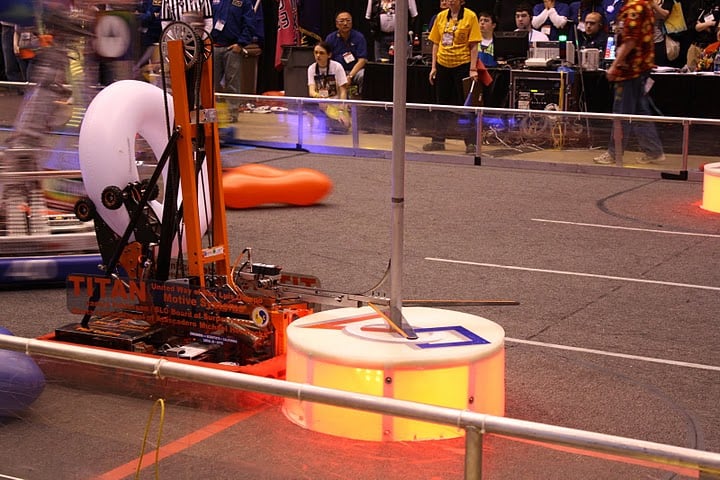 My apologies for the lack of detail in this picture.
Drive: 6 wheel west coast 4in wheels 2in tread face 2 speed custom gearboxes 6 motors in drive (we removed the 775's at champs)
Arm: 2 775's through banebot's planetarys and a custom gearbox for more reduction. 2 window motors driving the wrist a virtual four bar mechanism. 1 fisher price for the grabber and clamping motion driven by two pneumatic pistons.
Minibot Deployment: 27in V roller coaster style takeoff.
Won the Industrial Design award at San Diego and the Quality award at Long Beach. Galileo division champion and Einstein champion.