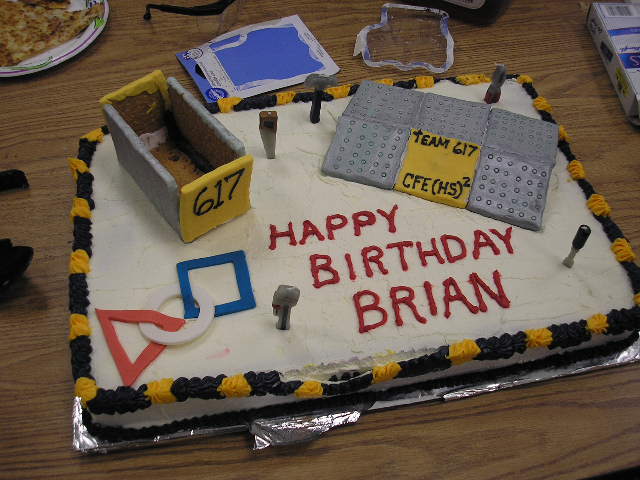 this is what happens when FIRST runs your life
and by the way it's my life being run at the moment (aka my b-day)
I wish my mom would bake me a cake like that, it looks really good!!
and Happy B-Day

OK, she gets my vote for "coolest mom of the year"!
Happy Birthday Brian… you've got a cool mom!
another RoboMom joins the ranks! (altho the tags in VA are already taken)
Happy Birthday!

Looks like a nice cake.
Its so cool!
I wish somebody makes a b-cake for me 9 days later:rolleyes:
We will see:)
It looks so goodd btw:)
yeah, on my birthday this year… my parents came up to school and fed us gumbo! yay! (while we worked on the robot in the other room).
FIRST does run my life…