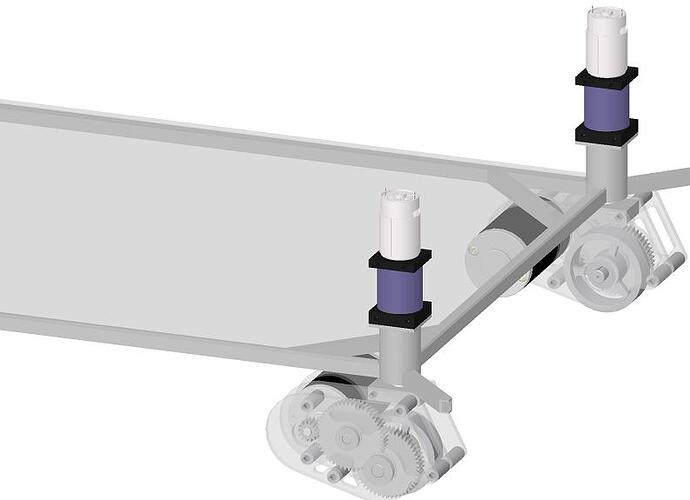 Ok, here is a more normal approach to the swerve than my last one. While the other one would not have been used in a FIRST bot, this one could be. When building this one I needed a few things:
Low cost, perhaps the most important. This would cost about $600-$700 dollars depending on access to CIM,s and which banebot gear box was used.
Low weight, that which is shown would weigh about 35 pounds. With a little work it could weigh less than 30. I'm currently happy with the weight, but always enjoy taking more out.
easy of construction. We have access to a CNC router and a small mill but don't really have anyone who knows how to use them really well (I have self taught myself over the past couple of years). Coaxial swerve was out because right angles are hard for us. The frame is made of 1/2" steel box beam that is welded together and then an 1/8" Polycarbonate sheet that is bolted and several points to the frame for stiffness. I use steel because we don't have access to a tig welder.
Thanks for all the input on the last one. Any thoughts?