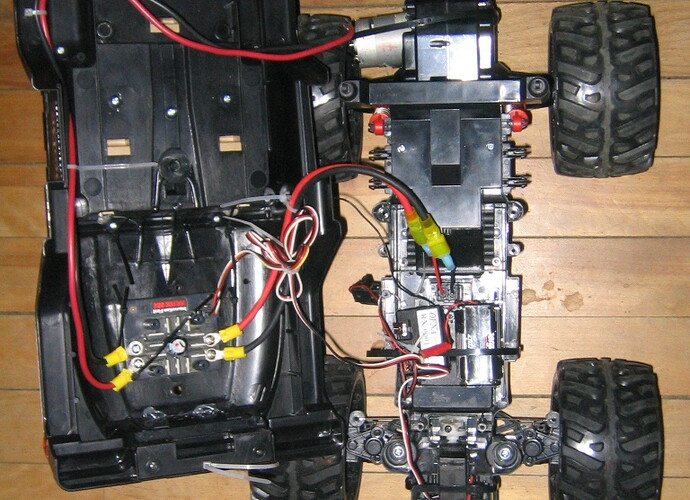 A top down view of a Nikko rc car with the body panal pulled off. Attached to the body is a victor 883 with it's fan pulled off. It is being driven by a pretty run of the mill R/C 2 channel controller. The motor in the rear is a FP motor, which required a great deal of dremling and work to fit. It just clears the wheel. The steering driver was replaced with a servo, although the linkage is pretty much stock. I was forced to use the stock 9.6 volt battery pack, which really hurt preformance.
All modifications were made in about 12 hours with things I had laying around. It lasted maybe 10 minutes of drive time before the transmission melted. It was a fun 10 minutes though. First RC car from Walmart that could power slide, I imagine.
Anyone want a slightly modified Nikko RC car? It's a fixer upper!