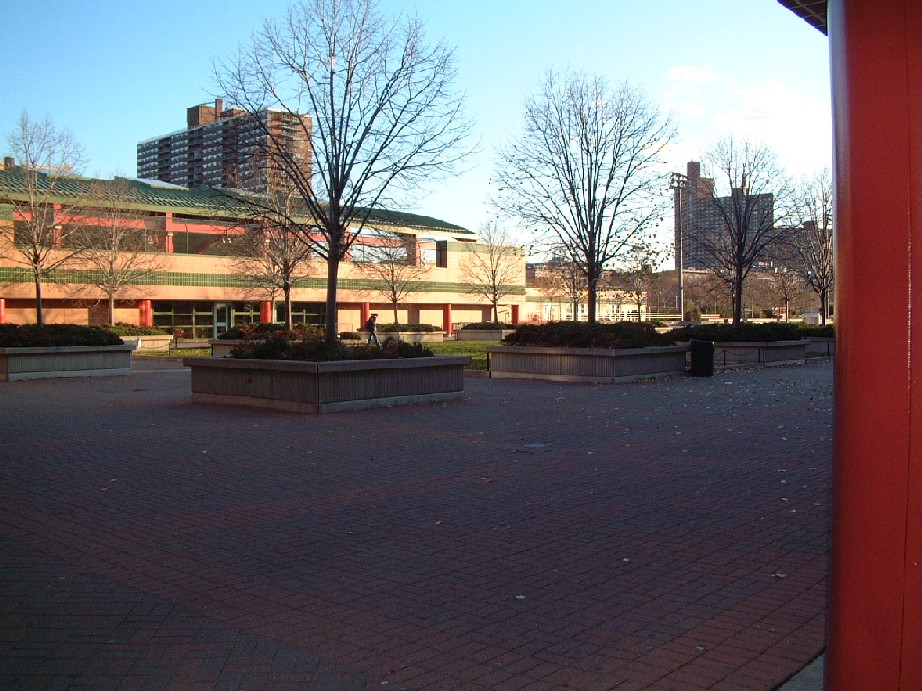 This is a view just outside of the doors of the arena to the NYC Regional at Riverbank State Park. There is also an ice skating rink and soccer field. The view of the Judson River is amazing too.
Last year there were picnic, games, a Segway riding outiside.
Hopefully the weather with be good this year.