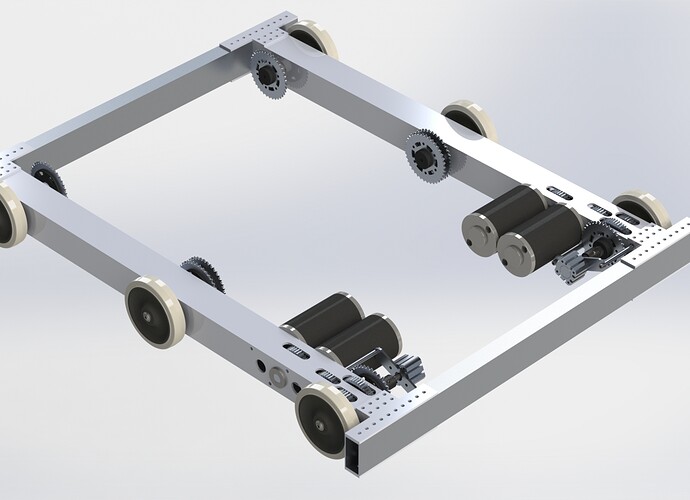 After seeing Chak's and PwngNick's take on the gearbox in tube, I started wondering if a shifter could be fit in there. At first after laying it out I thought it was impossible, but once I put the versasprockets in the back inline with the CIMs it became (sort of) easy. See the other pic for the view of the geartrain.
Free speeds are 15.4fps high, 7.2fps low. Wheels are 4" colsons with 1/2" hex bore from Vex. Weight is 24.7lbs not including bellypan, which would probably add another 2lbs or so to the weight. Chassis dimensions are 32x26" (LxW).
The main feature of this is the low weight and saved inside chassis space, but it also has a low part count compared to normal gearbox/chassis combos. The only annoying part to make it the dog shifter shaft, but that can be done in a manual mill by starting with a 5/8" hex bar.