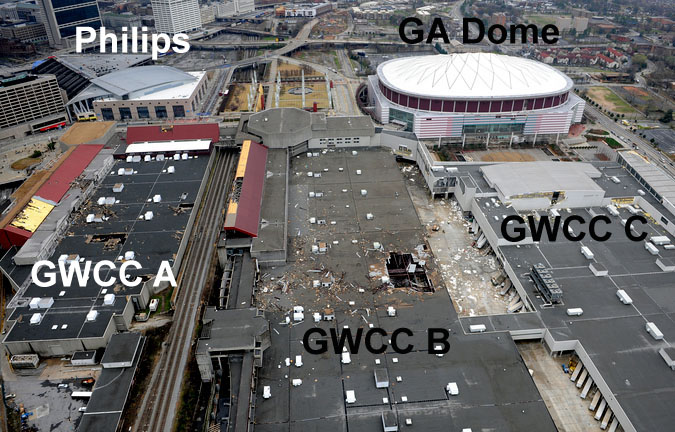 An aerial view of the Georgia Dome, Georgia World Congress Center & Philips Arena. Officials acknowledged the Dome roof was damaged Friday, but the full extent is still being assessed by a team of structural engineers. IMHO, I think they can be repaired pretty quickly.
GWCC C, level 1 (bottom) is where the pits are usually located for the Championship event. There is water damage in that building from a broken water pipe but does not appear to have the roof damage of buildings A & B. Repairs in the GWCC may take longer. Photo courtesy the AJC.
This (March 14, 2008) is the first tornado in recorded history to strike downtown Atlanta.