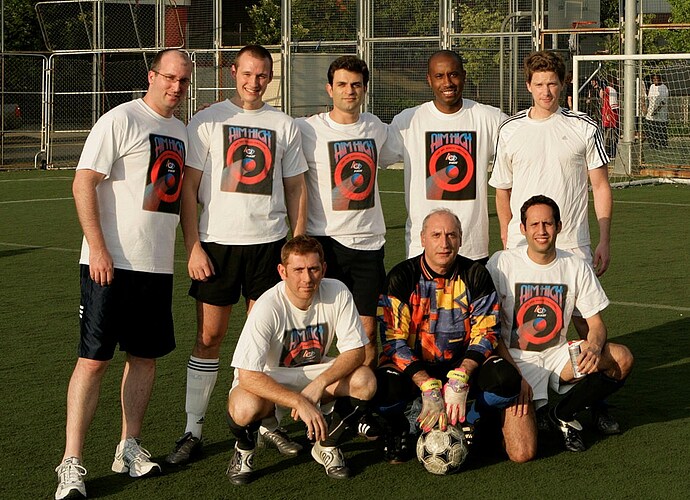 We salute these brave men as they prepare for battle…
OK, OK, it is just a corporate soccer game but look at their COOL uniforms.
They are the soccer team from Credit Suisse (Banking and Investment); one of NYC FIRST's fantastic supporters and a source of many great FIRST volunteers. They are getting ready for their last game on Sept. 6 (7PM) at the Chelsea Piers. Come and cheer them on if you are in the area.
Guess what is their team name?
WINNING MACHINES!
FYI: "Winning Machines" will be playing against "Analyze This" at 7:45PM on West Field at Chelsea Waterside Park (23 St. & 11Av)