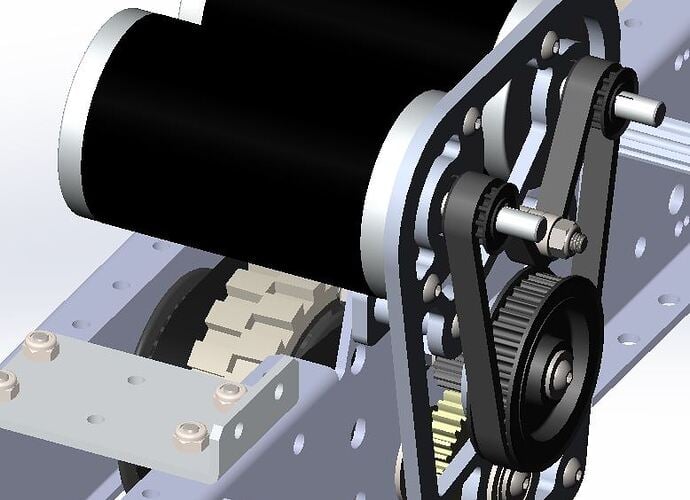 I designed this gearbox with teams like mine in mind. Designing and building a whole custom chassis is a lot of effort and custom parts, so we always use the KoP chassis. The AM14U is great, but it has a few drawbacks. One big drawback (for some games) is the lack of space in the middle of the robot. This season AndyMark released the first AM14U drop in gearbox (other than the stock TB Mini). I figured a good project would be designing a flipped-CIM drop in replacement gearbox. This gearbox extends only 2.5" into the chassis, which leaves
so much room for activities
in the middle. All of the parts are COTS except for the two plates which are CNC-able, and the axles which can be done quickly on a manual mill.
Some specs
Final gear ratio: 7.67:1
Final speed w/ 4" wheel: 9.83 ft/s
Weight: 7 lbs (1.4 lbs without motors)
CAD and pictures are on GrabCAD here.
I'd love to hear people's thoughts and suggestions.