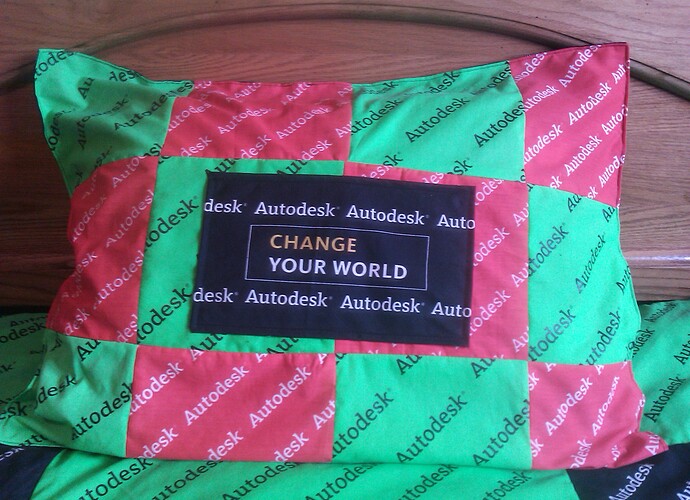 I have to brag a little bit and show off my awesome new college ready pillow sham. FIRST robotics became my life over the past four years. It has helped me learn what I want to do, where I want to go and it has given me some amazing skills. One of these, that I prize above all else, are my Computer Aided Design Skills (CAD). With Autodesk's Software: Autodesk Inventor, my peers and I created models of our robots to aid us in the build season's process of manufacturing and assembling. I am a little obsessed with the software and the company's support of our organization, so it was only fitting for me to have my bed decorated as such.
With the help of my family and team-mates on FIRST Skunkworks #1983, we gathered up Autodesk Bandana's from the regional competitions and world championships over the past few years. My mom then quilted and sewed toether this amazing product. I almost wish we would have prototyped it in Inventor first, just to say we did

Just kidding.
I want to thank all of you for this amazing keepsake, and big thanks go out especially to my mother for putting her time and effort into making something so special.
To see the rest of the pictures of the entire bed-spread go to the following links: