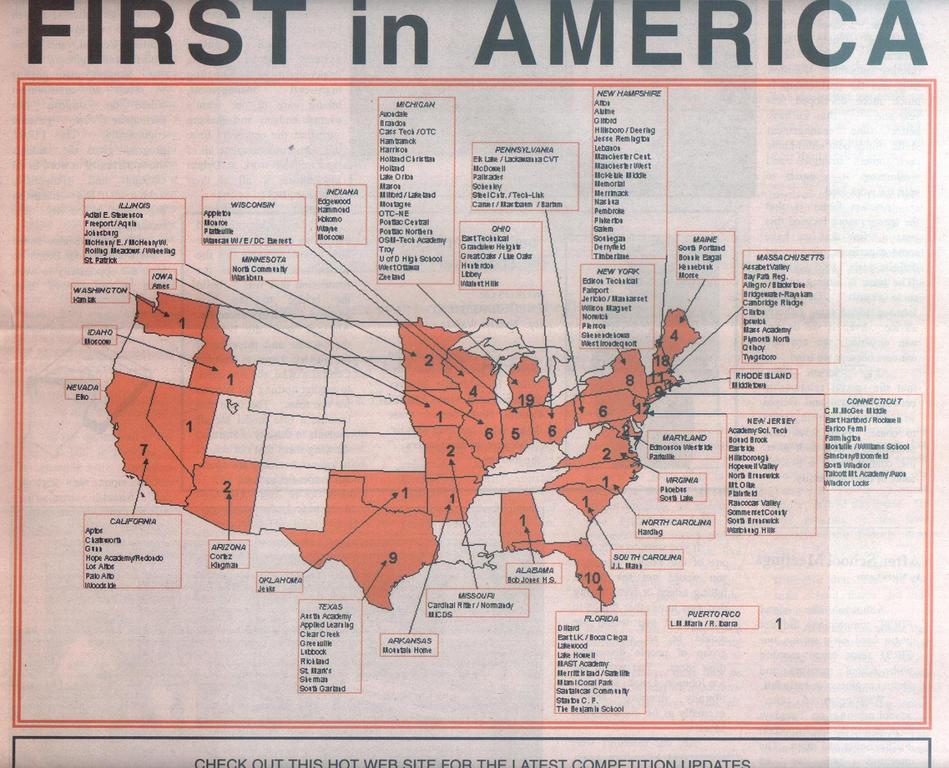 Sorry, the picture is so big. I left it big so you can read the team names.
Can anyone guess what newspaper this is from and what year/month?
Give up? March of 1997 from The Tomahawk, a Pontiac Central High School publication. ChiefDelphi before the 'Chief' was added. Though everyone would enjoy this.
It shows what part of the country each team is from.
Enjoy!