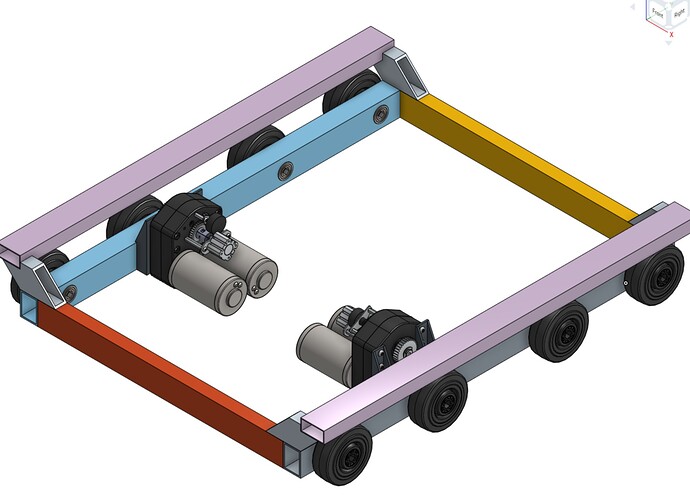 Playing with trying to fit 15mm HTD belts into 2"x1.5"x.125" tubing.
Custom 24T pulleys are machined from 5mm HTD pulley stock. Pulleys are 30mm wide to accommodate two 15mm belts.
Belts and pulleys fit inside tube with .125" center drop (techincally .0625" down in the center and .0625" up in the corners).
30mm is a little wider than the 1" gap between the bearings in the tube walls. To compensate, the custom pulleys are pocketed on the ends.