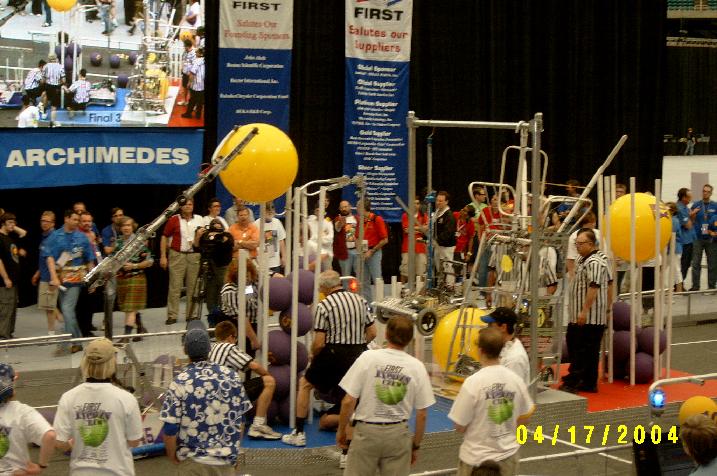 This is how the match ended - 2x ball being placed by the Technokats but being blocked by the Martians.
ah, watching from the stands perspective slightly off to the right (facing the field) it looked like the 2X was actually slightly and just barely touching a couple of the goal posts on the taller posts, but from this angle i can see the refs didnt have too hard a job to do =P.
still, what an awesome match to watch in person.
cant get over 45's great ability to manuevre and hoard while having the 2X ball in hand.