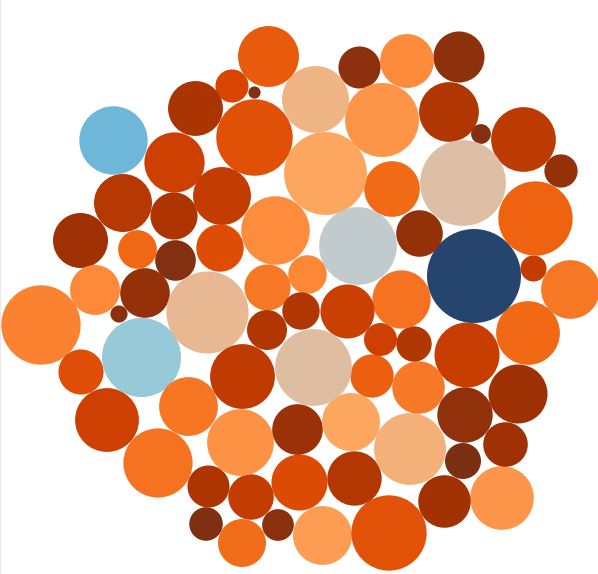 A graphical representation of Archimedes teams' OPRs versus the average points they actually contributed during qualifications.
-each circle is a team.
-the size of the circle represents their OPR. the bigger the circle, the higher the OPR.
-the color represents the average points they scored in each of their qualification matches. The colors are scaled on a max-min range, not rank. Blue is more points, orange is fewer points.