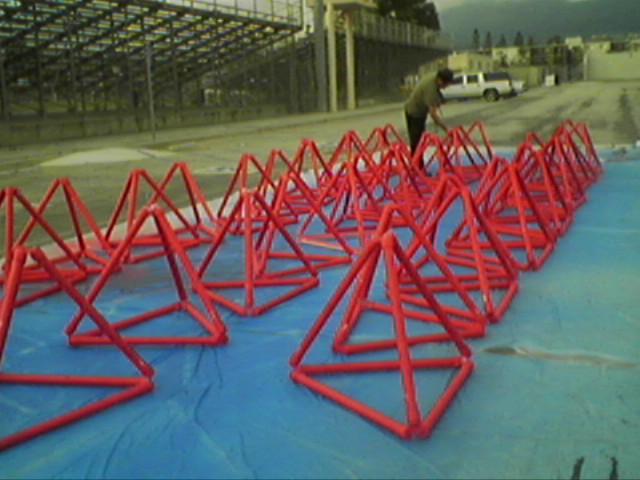 we needed to topuch them up a bit LOL
This is the kind of picture I like to see - a real spy photograph, shot with a camera that would turn James Bond green (in 1975). Are those tets just for your team or for a particular competition?
Sweet. Why do you need so many? Hosting a practice competition?
They look poised to invade the unsuspecting populus… Scary.
Team 22 does hold a pre-ship scrimmage, indicated in a thread that I have been unable to find.
With team 22 we host are own pre-ship comp and of course we make our own tetras

Like weapons on display. Huge weapons.
How many people do you have manufacturing these things?
acutaly i dont know the exact number but around 15-20